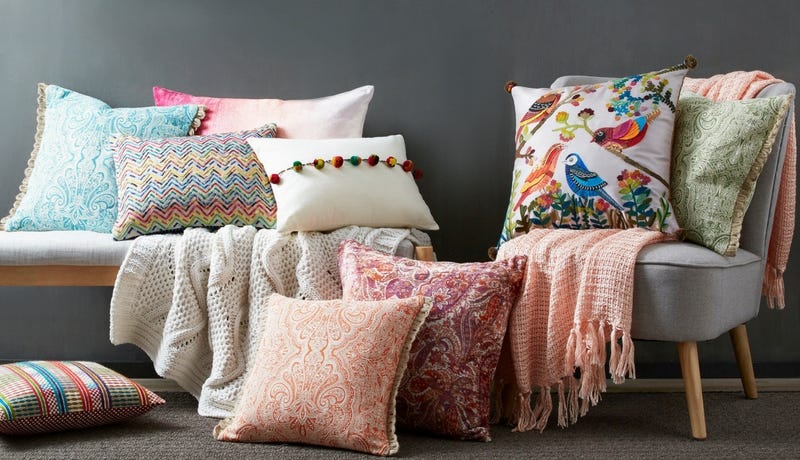 Bring a burst of colour into the home this season with an eclectic mix of vibrant patterns and textures. Layer patterns and prints in a contrasting array of colours and textiles to create a fresh, fun look in your home.
BEDROOM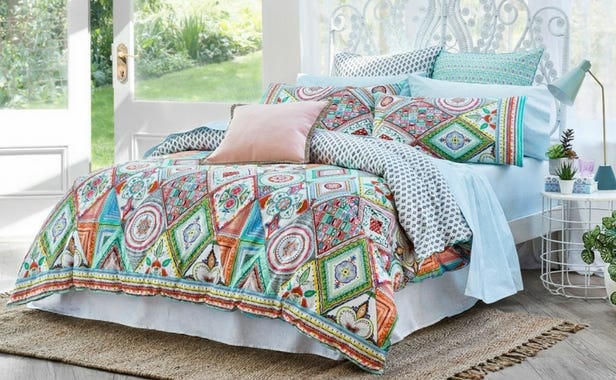 Sometimes all that's needed to reinvigorate your bedroom is a fresh pop of colour and pattern. Bright colours and a fun pattern instantly bring light and energy into a space. Update your bedroom style by introducing a vibrantly coloured quilt cover. It's a quick, easy and effective way to bring fresh colours into your bedroom! Pare the look back with relaxed accessories in muted colours to keep the look soft and restful.
BATHROOM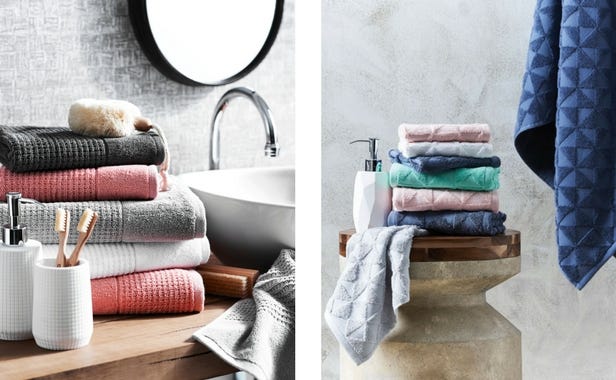 Giving your towels and bathroom accessories an update is a great way to keep your bathroom feeling fresh and new without breaking the budget on extravagant renovations! Instantly transform any space by introducing a bright, lively colours of Merida and Wythe towel ranges for a contemporary look. Keep it looking fresh and up-to-date with geometric accents and a touch of white.
KITCHEN & DINING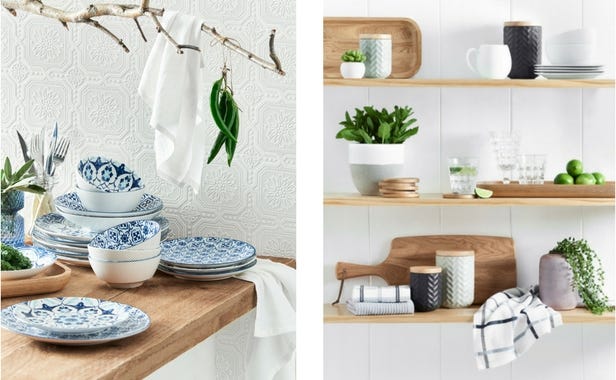 Mix-and-match pieces of tableware and drinkware in bright colours and floral patterns to create your own unique collection. Create a vibrant feature of colour and pattern by displaying your collection in open shelving. A great way to add a personalised touch to any kitchen or dining area, it's also easy and accessible for everyday living!
DECOR
Accent your living space with bold, primary colours. Layer our Zarine cushions in a range of different colours and coordinate with Stripe Panel or Block Knit throw. A white accent and natural jute trim cushions tie the eclectic colours together and keep the look sophisticated. Glassware in fresh, fun colours is perfect for bringing touches of greenery into the home. Pick some small sprigs fresh from the garden and display them in an assortment of vases along the mantel for a charming, unique look.
If you enjoyed reading this story or found it useful, tell us what you think.