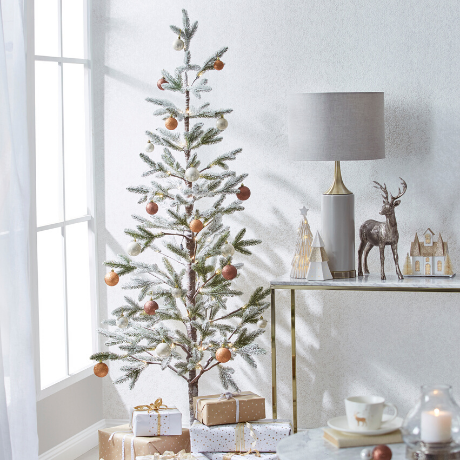 Decorate your home like a pro with these 16 Christmas Styling Secrets by our Christmas experts. Created by our talented Product Team at Bed Bath N' Table, you'll learn the tricks of the trade, from styling your Christmas tree to decorating an elegant Christmas table. But shhh... don't tell!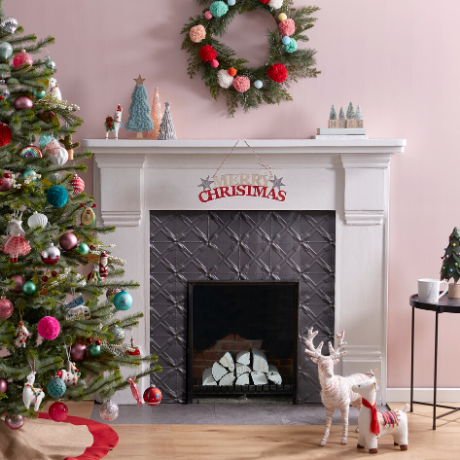 Christmas Tree Secrets
1. Your lights should always be put on first when decorating your Christmas tree.
2. When you are putting up your Christmas tree lights, start from the tip end of the lights and always begin from the top of the tree and work your way around and down to the bottom. That way the power end of the lights will finish at the base of the tree and can easily be plugged in.
3. Style your Christmas tree like a pro. Attach Christmas tree decorations to the tip of your tree by hanging the decoration in place and then manipulate the branch by bending it slightly back so the decoration is secure and sits perfectly in the front. This adds fullness to your tree!
4. Don't like the look of the bottom of your Christmas tree? Cover it with a stylish Wicker Tree Ring (available in store) for a polished look.
5. Did you know you can decorate your tree with bonbons? Our Tree Bonbons (available in store only) double as decorations!
6. Don't have time to put up your Christmas tree? A Pop-up Tree only takes 5 minutes to assemble and comes with LED lights!
7. If your tree is looking a little empty, add Bird on Clip decorations and our beautiful Poinsettia florals to help fill up space.

Christmas Table Secrets
8. Running botanical garlands down the centre of your table will help enhance your table setting while still leaving enough space to place your food around.
9. Add a personal touch to the table by making the effort to create individual place cards for your guests.
10. Begin preparing your table on Christmas Eve to avoid the last minute rush in the morning!
11. Charger plates add instant elegance and are available in a range of colours to suit your table style.
12. For a magical style combine glistening candles and sparkling baubles with your centre garland.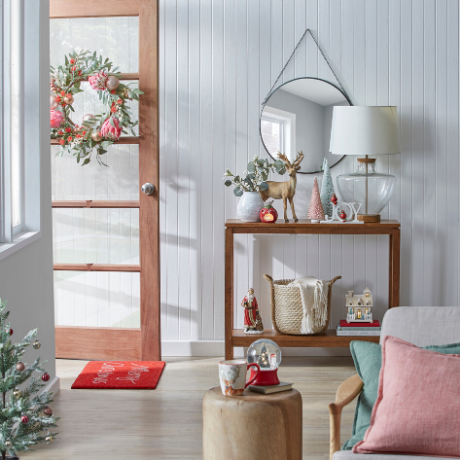 Christmas Home Decorating Secrets
13. Decorate a small space with lights for a festive feel. Simply hang lights from your mantel or scrunch them up and place them in vases on your dining table.
14. Christmas magic begins at the door. Add a beautiful wreath and festive mat to warmly welcome guests and set the tone.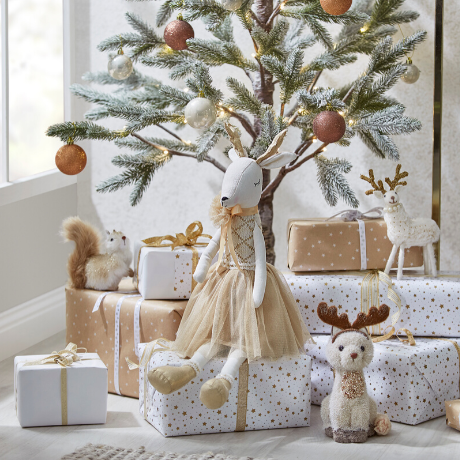 Christmas Gifting Secrets
15. Wrap presents easily with a festive tea towel for the perfect reusable gift!
16. Use a Christmas Ham Bag to store your ham and it will last an extra week or two (sometimes three!)
The secrets are all yours! Shop our Christmas range and style your home like a pro this silly season.