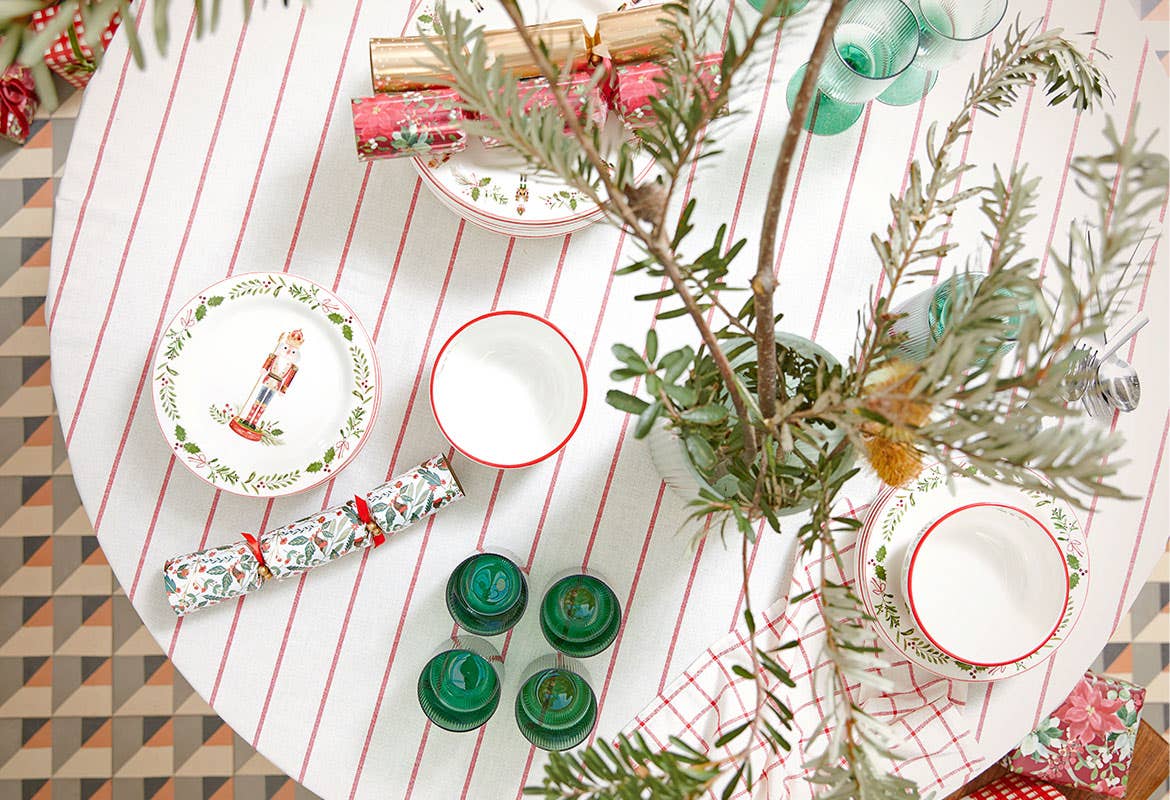 Traditional Charm
Forever in style, a traditional Christmas table creates a classic feel and captures that quintessential heritage look we find so nostalgic.
Our twist on traditional embraces classic cherry reds paired with festive gold hues and hints of blush for a look that feels modern yet merry.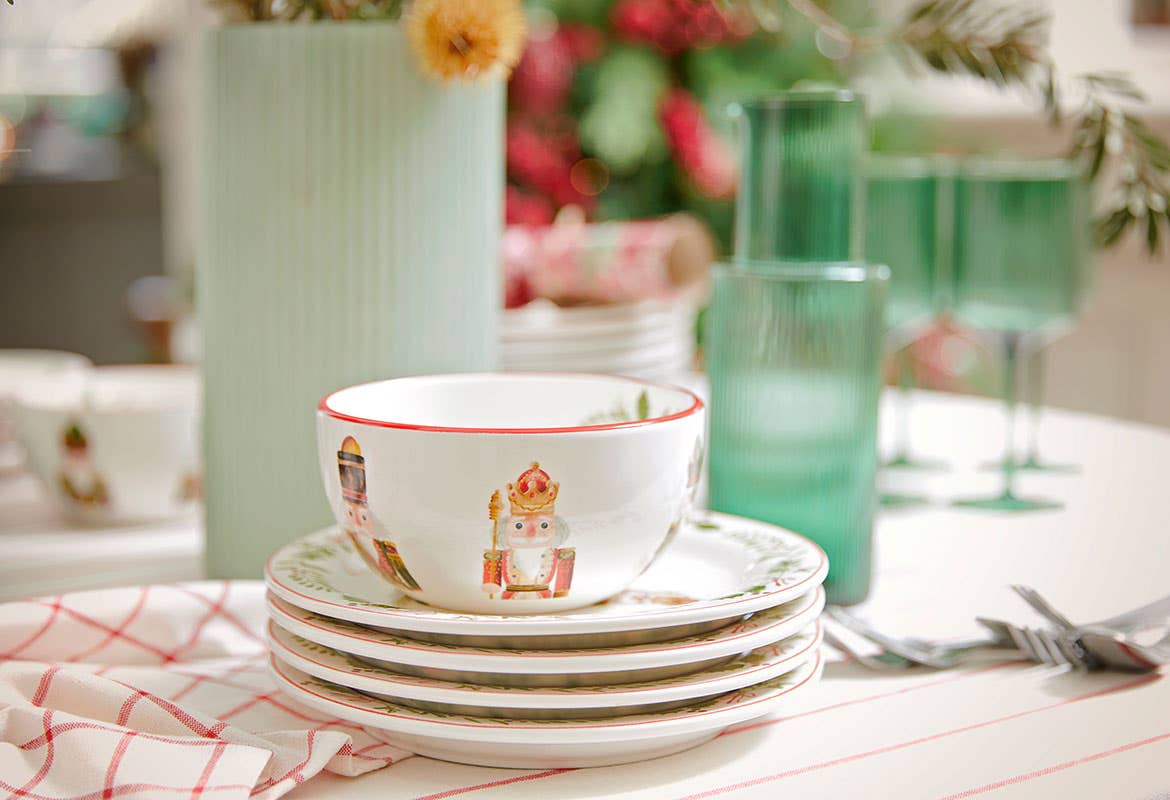 The Essential Ingredients
Layering your table linen and crockery is a great way to instantly create an eye-catching, sophisticated style. To keep the look traditional, we've used a simple red and white stripe tablecloth as our base and layered with playful Christmas motif plates and bowls for a touch of festive charm. A palette of white, red, and green is continued throughout the table with matching glassware and decorations, keeping the setting consistent and coordinated.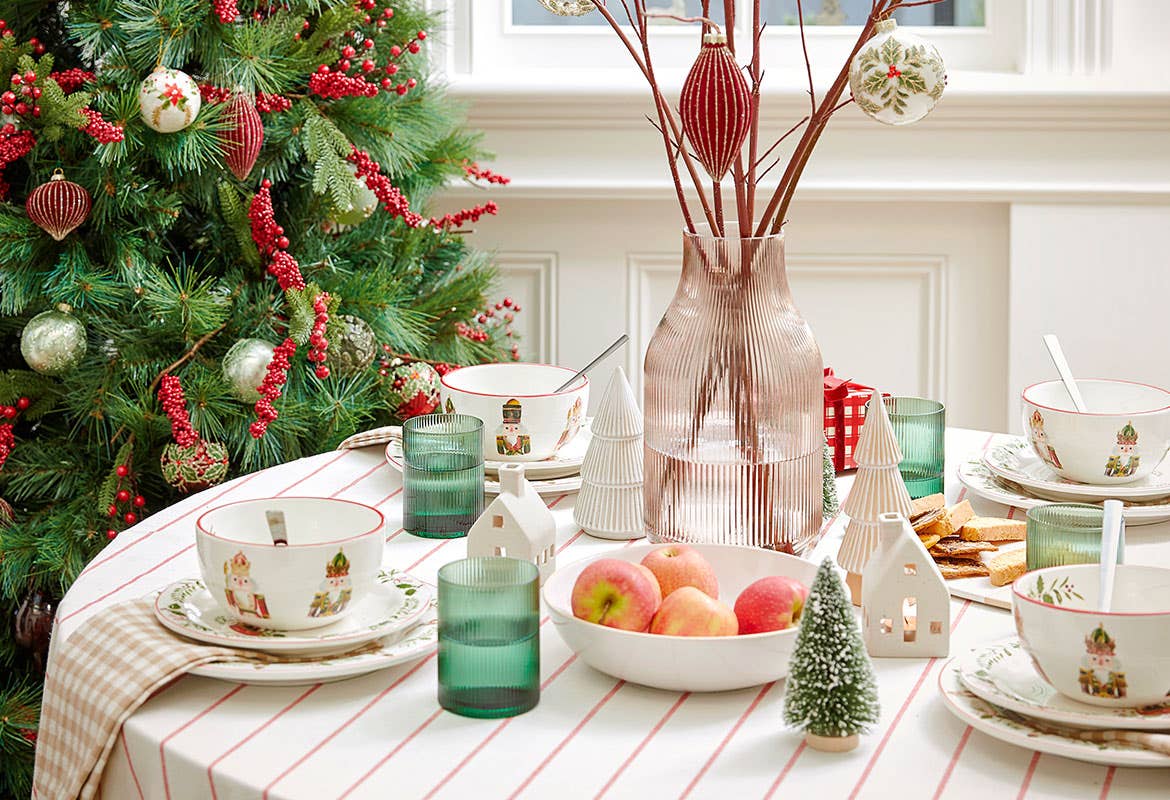 The Decorative Touches
With the table set to impress, it's time to have some fun with your decorating.
A mixture of ceramic Christmas trees, small bristle trees and sophisticated tea-light holders add a festive touch to the table, without feeling overcrowded. Finish with a show-stopping centrepiece to add some height and interest. Top off a cracking Christmas with a few bon bons scattered on the table.