There's no better feeling than being curled up on the couch when it's pouring rain with a hot cup of tea in one hand and a good book in the other. Wintery weekends are calmer, the air is icier and you have more time to relax and take some much deserved time-out without any disruptions. We've unpacked the essentials you need to transform your home into a winter oasis that exudes warmth and luxury. 
Lounge Luxuriously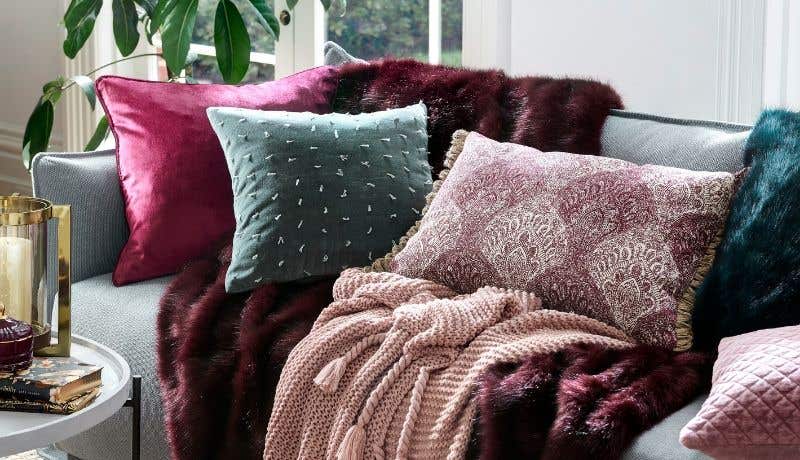 Adding a touch of luxe to your living area this winter has never been easier. Don't be afraid to pair textured throws and patterned cushions with lush velvets and opulent faux furs in deep pinks and ruby. Set the scene with beautiful scented candles, gold accessories and your favourite books for a stylish lazy-day-in.
Get cosy in winter warmers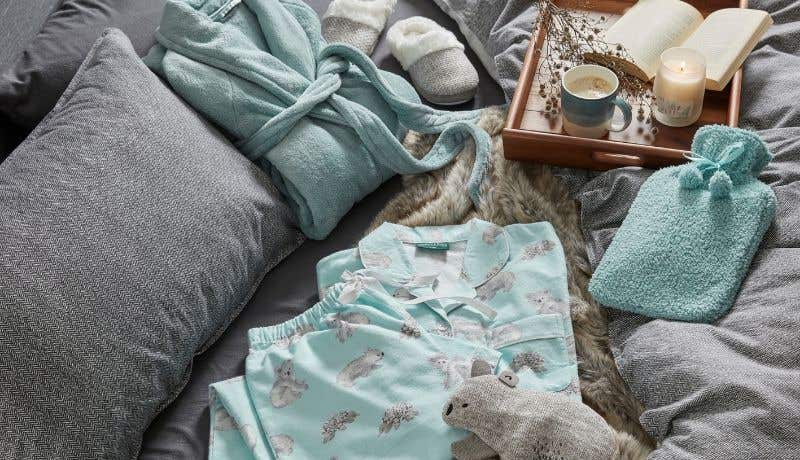 Hide away your summer outfits and replace them with something a little more season-appropriate. A winter escape isn't complete without cosy attire to keep you warm and snuggly. Lounge around in beautifully soft flannelette pyjamas, a plush robe and snug slippers to stay nice and toasty all night (and day) long.
Curl up in velvet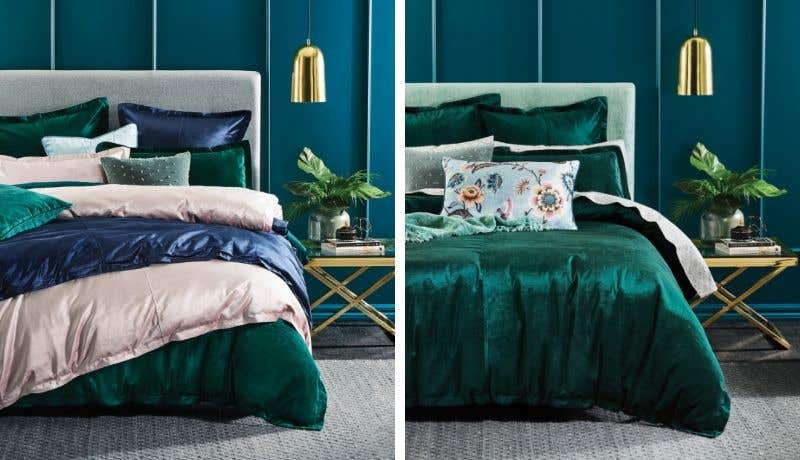 Transform your bedroom into a dreamy winter retreat through lush layers and soft velvet. You can find out exactly how to layer your bed for winter here. Introduce soft flannelette sheets and a toasty velvet quilt cover to keep you warm and complement your winter escape style. Pile on the pillows and a textured throw rug for a relaxed feel and incorporate on-trend winter colours, including blush and emerald, to complete the look.
Chill out with your fur baby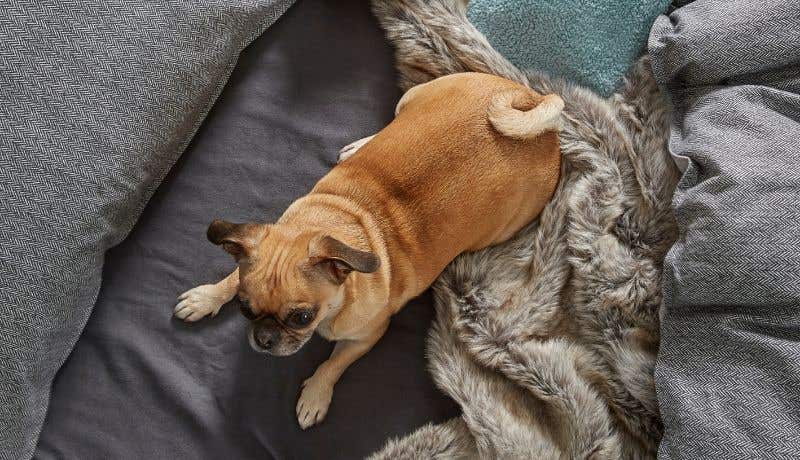 There's no better way to enjoy a cold winter's day than with a fluffy companion. Get comfortable on the couch with your fur baby – they'll love nothing more than to snuggle by your side as you relax in your beautiful, new winter escape.
Now you know all the secrets to creating the ultimate winter escape, get the same look in your own home and relax this winter.