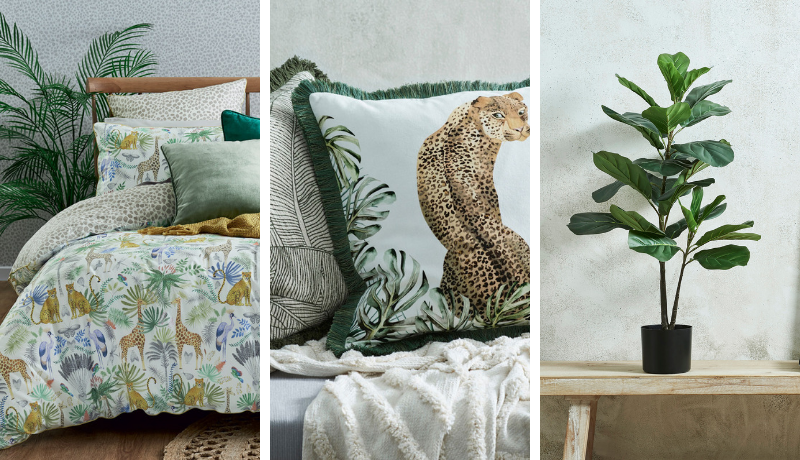 Bright and fresh, lush animal prints are on-trend and can make any room pop with colour and fun. In the chillier months, the jungle-inspired style creates a luxe look that translates to summer seamlessly, making it a trend worth investing in. Whether you're planning on decking out your entire home in leopard print or just adding a subtle decorative touch - animal print is here to stay. Here's how to style your home in this luxurious tropical trend:
1. Make a statement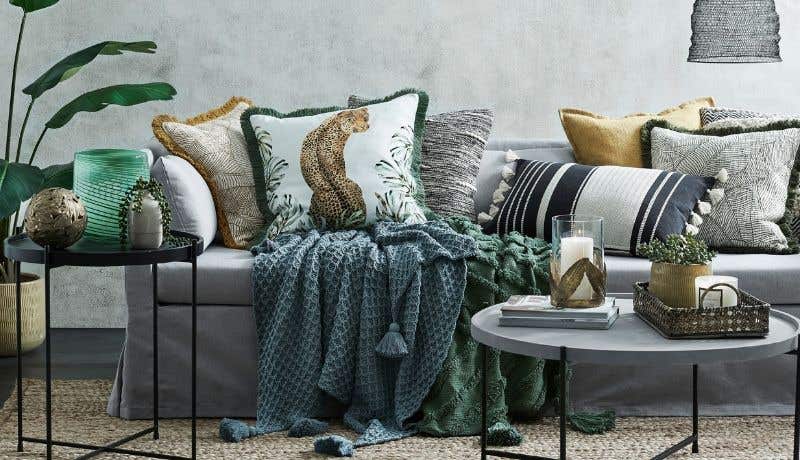 WE LOVE: Cheetah Cushion, Palm Cushion, Zanzibar Cushion, Omina Throw (in store only)
Making a statement is easy when it comes to animal print. You can go as big or small as your jungle-heart desires, from a bold quilt cover to comfy cushions and throws. Don't be afraid to add luscious layers and mix colours and textures, including velvet and faux fur, to help your special item stand out. Deep greens, mustard yellows and soft greys work beautifully together amongst animal print to create a lush, tropical style.
 2. Turn your bedroom into a tropical oasis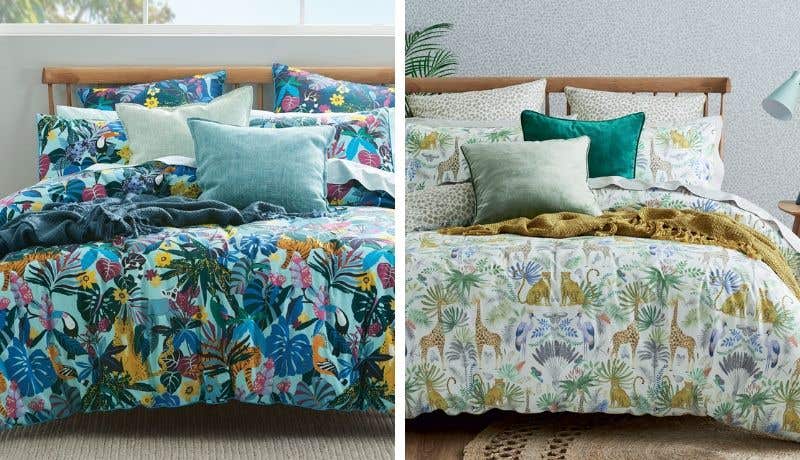 WE LOVE: Mahale Quilt Cover, Wilderness Quilt Cover, Cheetah Sheet Set
With winter in full swing, now is the perfect time to update your bed linen for something tropical to remind you of sunnier times. Bring your bedroom back to nature with a jungle-inspired quilt cover to add vibrancy and warmth for a colourful, relaxed style. You don't need to go neutral with accessories; we recommend incorporating bold velvet cushions and textured throws to complete the look and complement the bright colours in your quilt cover.
 3. Time to accessorise!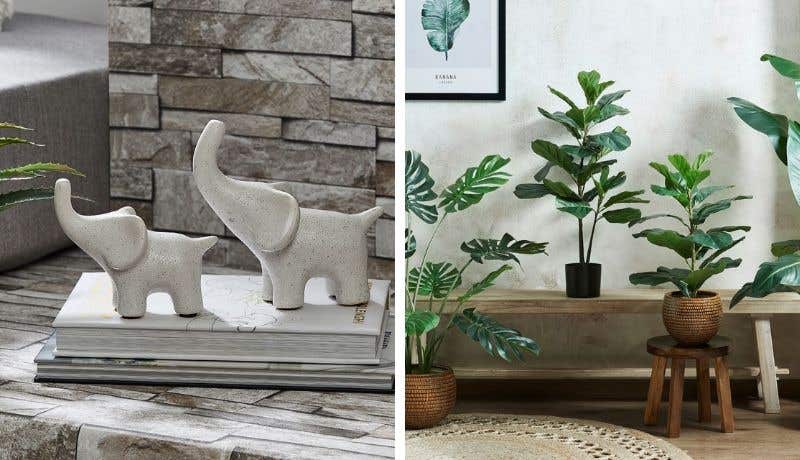 WE LOVE: Elsa Elephant, Banana Leaf Potted, Hampton Towels
It's the small details that count. Tie in your new style with raw elements, luscious greenery, patterned vases and tiny decorative animals. The tropical theme doesn't need to end in your bedroom or lounge; you can incorporate lush accessories throughout your entire home with jungle-inspired bath towels and dining sets. Don't be afraid to add extra foliage around the house to complete your lush tropical-vibe. 
Have we inspired you to try the animal print trend in your own home?