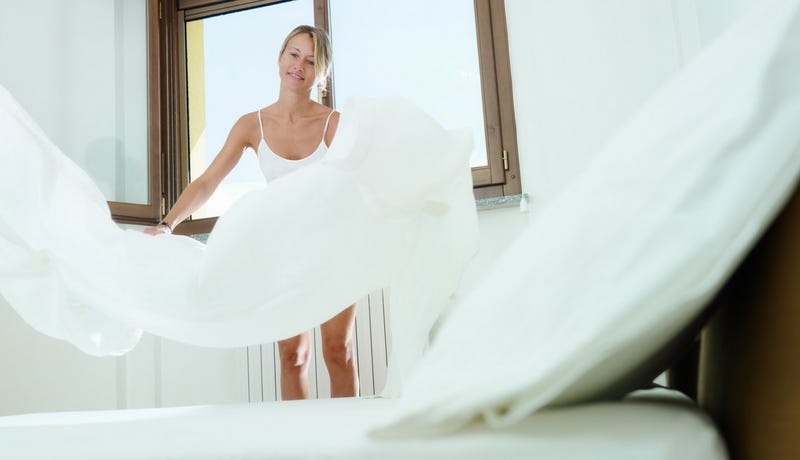 As the days warm up and the sunshine starts to stream in, the beginning of Spring is the perfect opportunity to store away some of your winter layers and refresh your bedding for the season ahead.
The Spring Clean. It's a bit of a daunting task… If you're not ready to tackle the whole house, focus on the place where you spend the most of your time in - your bed!
We've put together a checklist of easy ways to shake your bedroom from its winter slumber in time for the new season:
STEP 1: Refresh your Protectors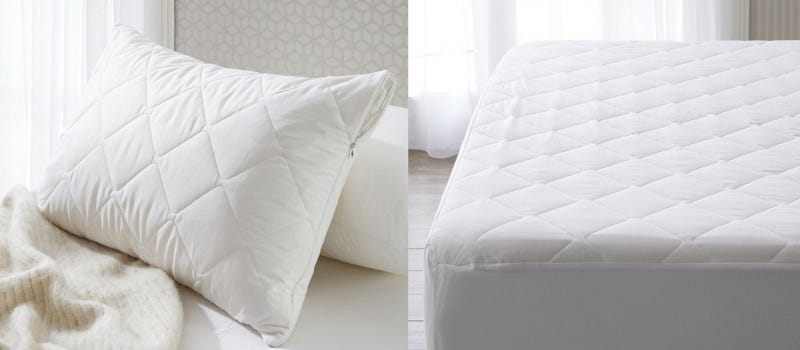 It's time to update your mattress and pillow protectors to keep your bed feeling fresh and clean for the new season. If you've recently purchased your protectors, remember to regularly wash them to protect your bedding essentials from dust mites and bacteria that can start to settle there. Budget-friendly and machine washable, these items increase the life of your pillows and mattress.
STEP 2: Swap your Sheets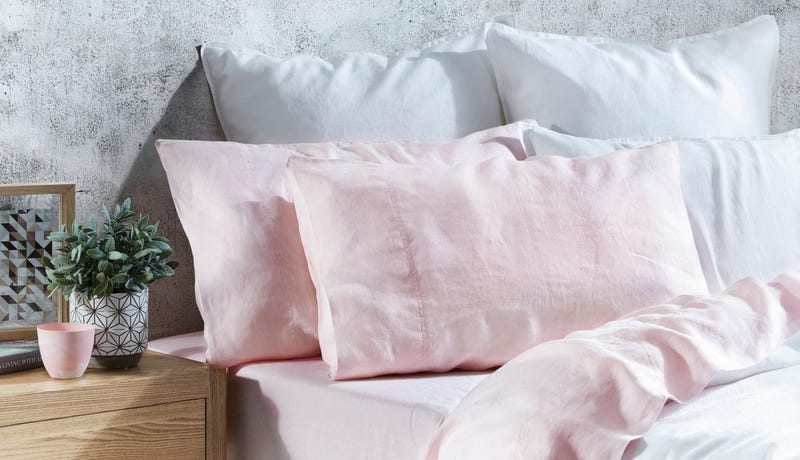 Flannelette sheets are a favourite for winter but as the weather warms up these sheets can become too hot to sleep under. Pack them away for next winter and update your sheet set to a light, breathable layer. A linen sheet set or lightweight cotton sateen sheets are perfect for the warmer seasons as these natural fibres are soft, light and breathable.
STEP 3: Lighten up your Layers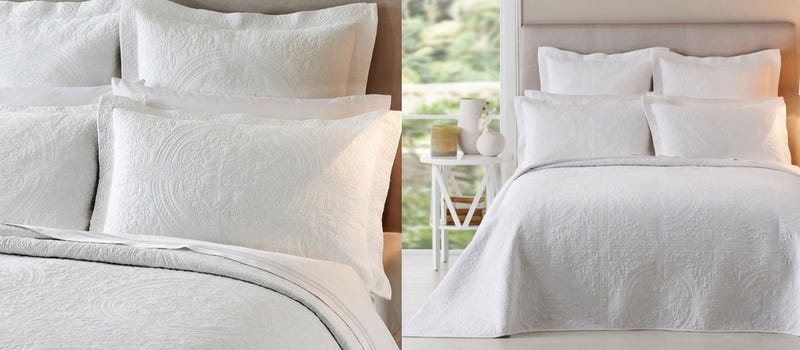 Store away your warming woollen or faux fur blankets and update it with a beautifully light and breathable Egyptian cotton blanket or a bedspread. The perfect choice for summer, lay them on top of your sheets and fold your quilt at the end of the bed. This gives you the option to easily adjust your temperature through the night by sleeping under the blanket if you're feeling warm or pulling up the quilt when you start to feel cold.
STEP 4: Switch to a Seasonal Quilt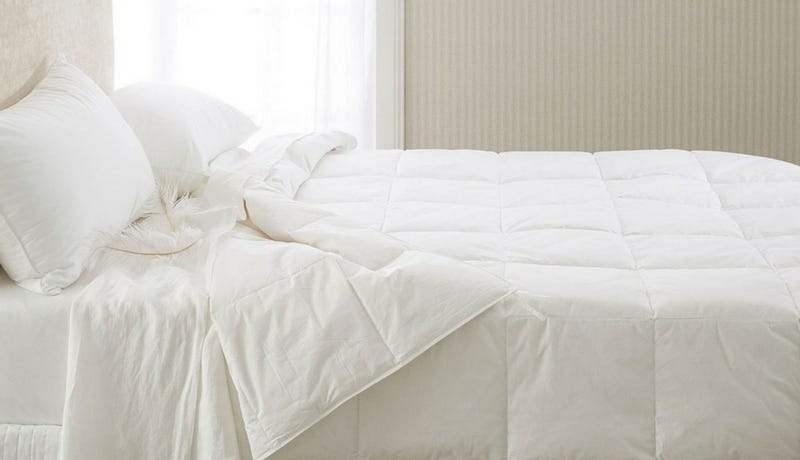 Wait for a warm, breezy day and hang out your winter quilt to air in the sun. This will extend the life of your quilt by releasing any moisture that has been absorbed and airing out any dust that may have settled there. Once your quilt has aired, pack it away in your linen cupboard so that it's ready for the next winter season and switch to a lightweight quilt. Our favourite quilt for the warmer seasons is Luxury Lightweight Goose Down Quilt and Bamboo Quilt.

*INSIDER TIP - Repeat this process with your summer quilt as the seasons start to change back to winter to extend the life of both quilts.
STEP 5: Introduce Colour with a Quilt Cover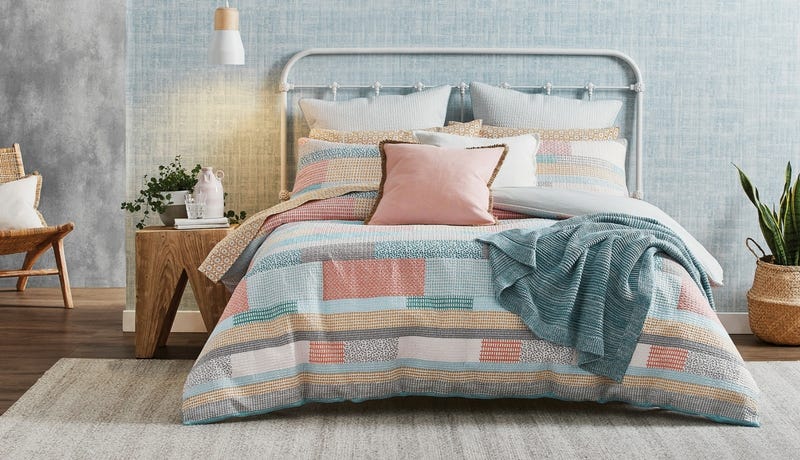 It's amazing what a new quilt cover can do to completely rejuvenate a bedroom and make you feel instantly refreshed! Opt for fresh, fun colours and patterns for the warmers seasons - you can't go wrong with coastal stripes, fresh florals or tropical prints. Pair it with the co-ordinating pillowcases to tie the look together.
STEP 6: Accentuate your Accessories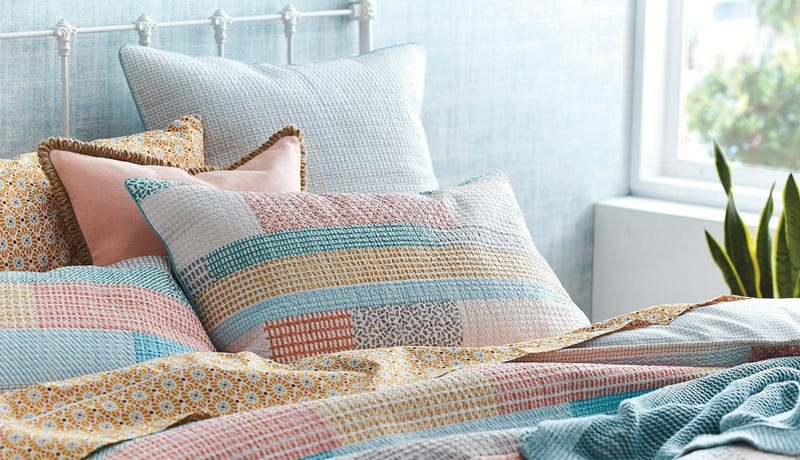 Add a different pop of colour to your accessories to give your bedroom a new energy – swap out any warm, winter textiles to light, textural cushions and a lightweight cotton throw.