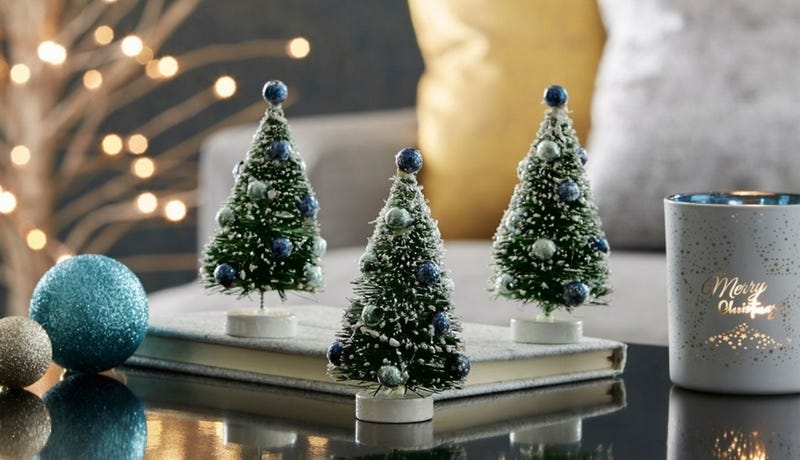 Can't fit a Christmas tree? Don't worry! Here are 5 nifty ways to decorate any sized space for Christmas.
Decorate a miniature tree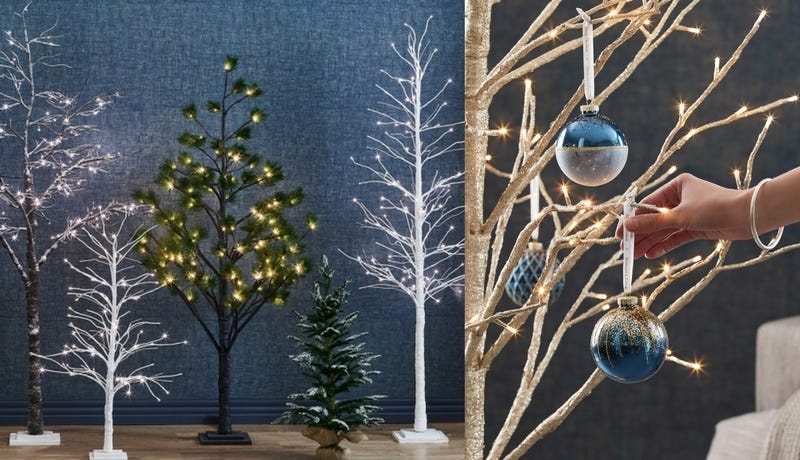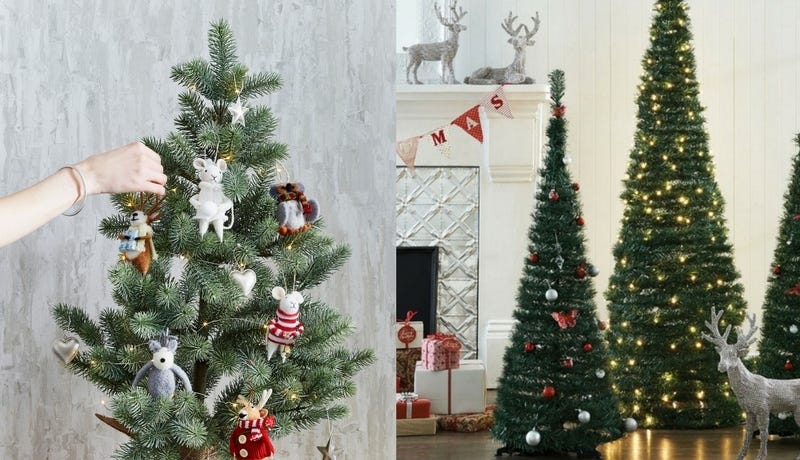 If you don't have the space for a full-sized Christmas tree, why not get a miniature tree? Available in a range of different shapes and sizes to fit any home, they look absolutely gorgeous with an array of decorative ornaments hung from the branches.
Or alternatively, try out a Christmas Pop-up tree! Flat to standing in five minutes, they're perfect for those that love to decorate a Christmas tree without having to set one up. Choose out some decoration hooks and decorate your tree with mini baubles, lightweight decorations and our beautiful bird clips.
INSIDER TIP – All of our standing trees come complete with attached LED lights - so it's easy to light up a space with some Christmas magic without the stress of putting the lights up yourself!
Create a cluster of Christmas pieces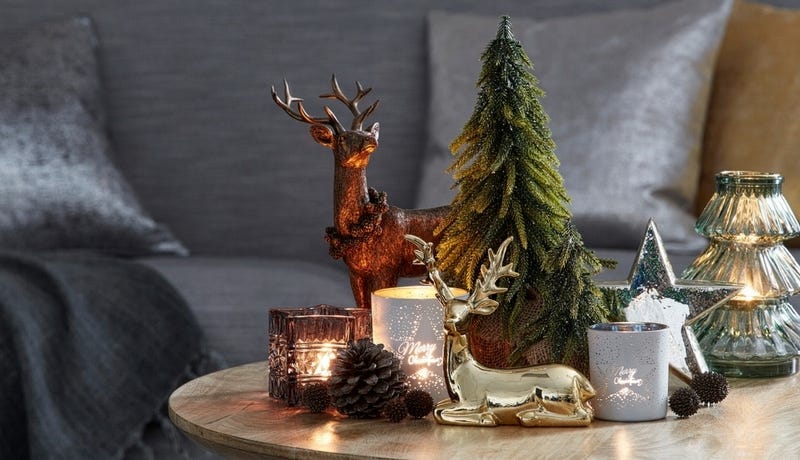 Sometimes all that's needed to bring a touch of festive spirit into your home is a cluster of enchanting Christmas pieces. Start with a mini tree as your base and then position a few of your favourite Christmas decorative pieces around the tree. Finish the look with a collection of silhouette tea lights to bring a bit of Christmas magic to any night.
INSIDER TIP – A fresh pine scented candle is perfect for creating the smell of a real Christmas tree around the home.
Get inventive with your Ornaments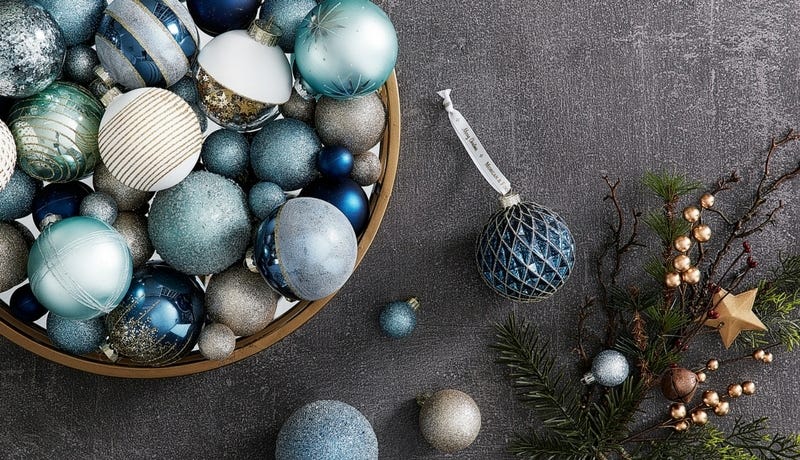 Have you got extra ornaments but nowhere to hang them? Then it's time to get inventive. Try filling a decorative bowl or glass vase with an array of glimmering baubles!
The trick is to incorporate a variety of sizes and colours to make the look really shine. We love to start with one of our bauble sets as a base and then add in some intricate, decorative ornaments to bring the look to life.
Transform a side table or mantelpiece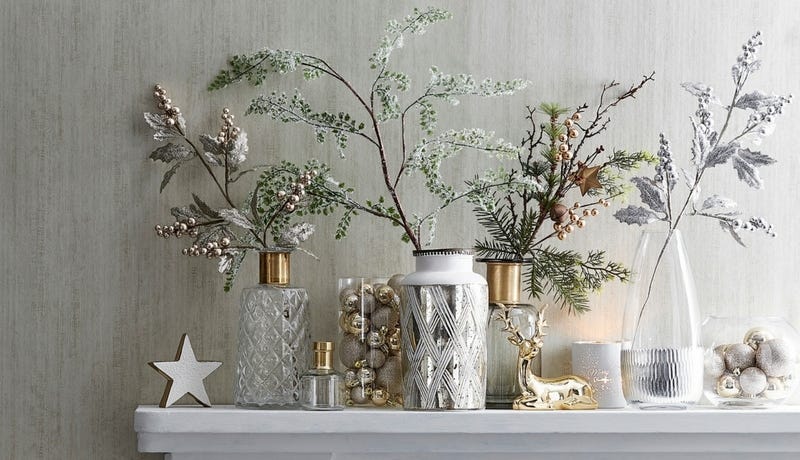 Another great way to bring a touch of Christmas cheer to your home is to decorate a side table with a collection of Christmas sprays. Fill an assortment of vases with frosted evergreen stems and sparkling sprays and decorate them with your favourite ornaments. A couple of key Christmas decorative pieces bring the final touch of magic to the space.
Invest in multipurpose pieces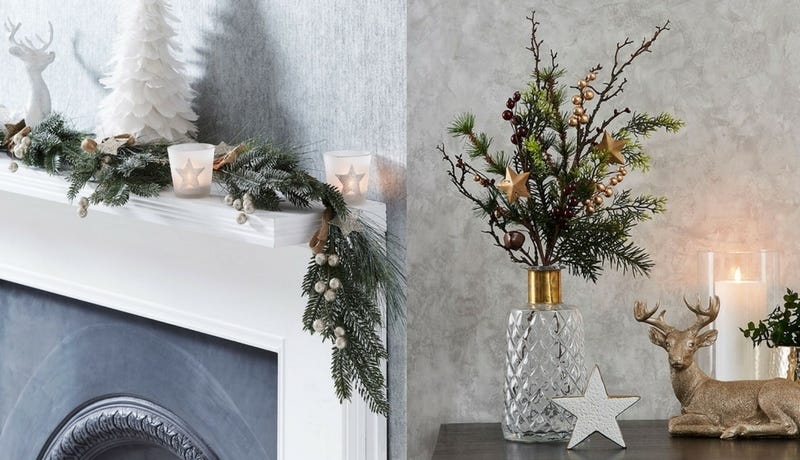 Garlands are the perfect versatile option for Christmas decorating! Position them hanging at entranceways, across the tops of doorways, draped across side tables or even as a Christmas table centrepiece. If you're one to mix up your Christmas styling from year to year, a garland can be used in so many unique and creative ways.
INSIDER TIP – Perfect to add a touch of Christmas cheer to any space, our selection of Christmas garlands also take up next to no storage space for the rest of the year!