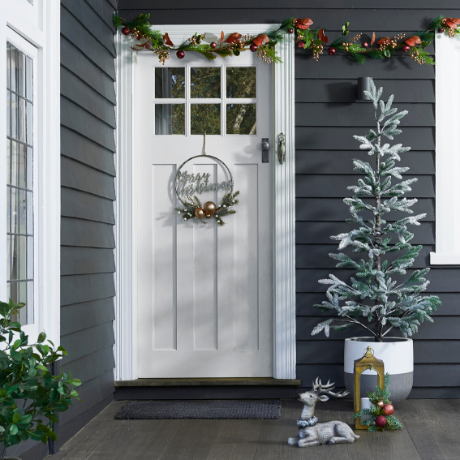 Preparing your home for Christmas is easy with a bit of planning. Follow these simple steps to create a welcoming home that warmly invites guests for a festive celebration they'll never forget.
Update the Guest Bedroom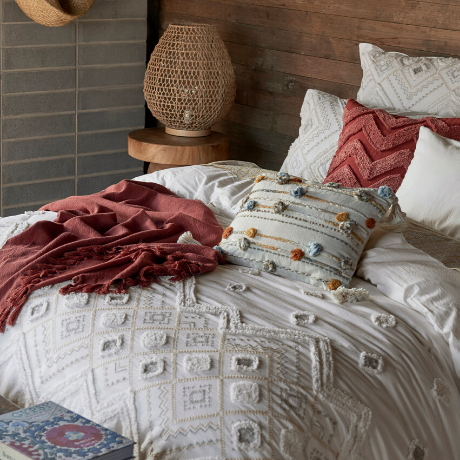 If your guest bedroom doubles as a home office or storage room the first thing you need to do is de-clutter. Clear up space in your wardrobe so your guests have an area to unpack and update your bed linen for a hotel-inspired experience. Cotton sateen sheets will keep your guests snug and cosy and a beautiful quilt cover with cosy cushions creates a welcoming retreat.
Prep the Christmas Table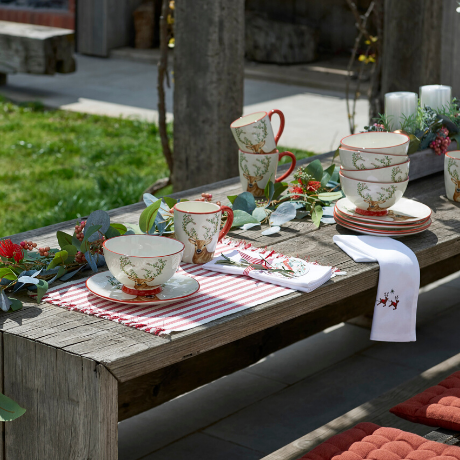 Don't leave your Christmas table decorating last minute; the trick is to plan in advance and stick to a theme. Organise what you'll be using on Christmas Eve, grab any extra chairs you'll require, iron out your table cloth and decide where your guests will be seated. You'll feel less stressed come Christmas morning.
Spruce up the Living Room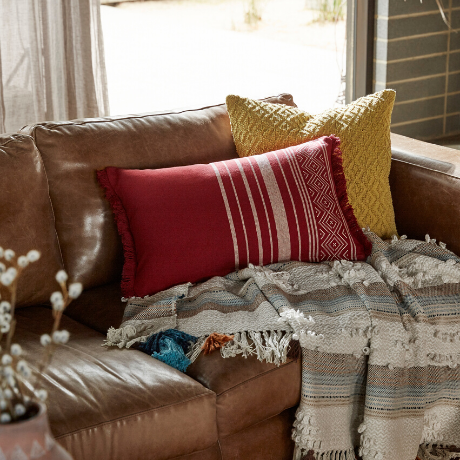 Let your guests relax in style with a few easy additions. Textured cushions and beautifully soft throws can easily transform your living space; coordinate with your Christmas tree style for a cohesive look.
Decorate the Mantel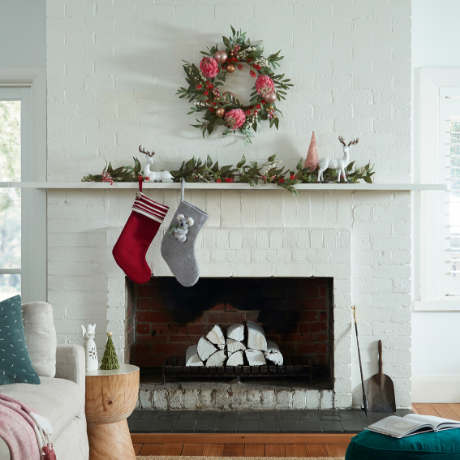 Styling your home for Christmas doesn't just stop at the tree; introduce festive elements to your mantel piece to tie in your Christmas style. Botanical garlands and delicate hanging wreaths add a decorative touch of magic.
Refresh the Bathroom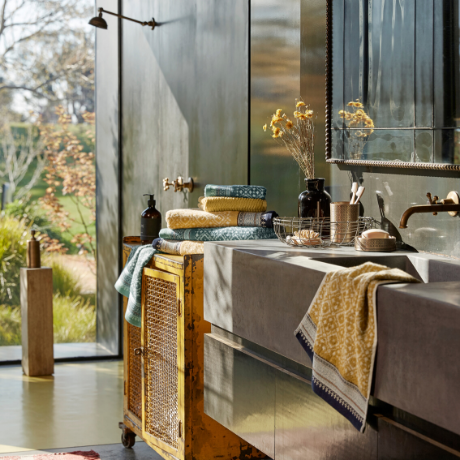 Sprucing up your bathroom before the holidays is easier than it looks. Fluffy bath towels, bath mats and toiletries should be neatly placed on open shelves or in baskets to allow easy access for your guests. Add a scented candle or diffuser for a refreshing aroma.
Organise the Presents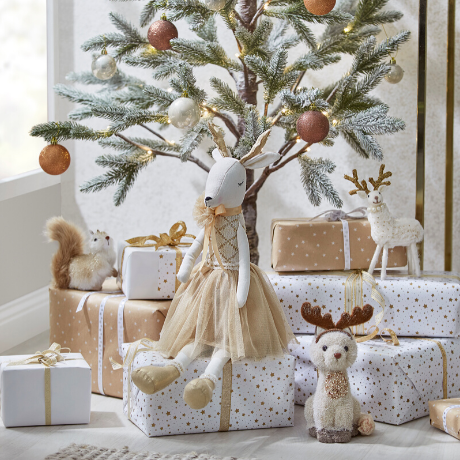 Wrapping your gifts in advance allows extra time for you to prep your home for guests. Once your presents are organised, lay out your wrapping paper, gift tags and ribbon and set aside time to wrap each individual gift. You can also wrap gifts in printed tea towels for a reusable gifting option. Place your beautiful presents under the tree before guests arrive and let the excitement begin!
Style with Small Details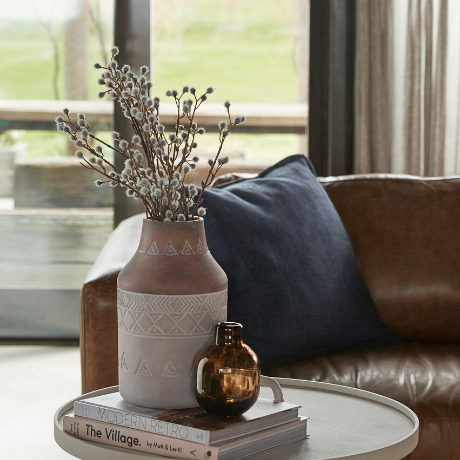 Now that your home is nearly ready for guests it's time to add the finishing touches. Tribal vases, faux florals and decorative accessories add personality and style to the space. Light a scented candle before guests arrive to set the mood.
Revive your Outdoor Area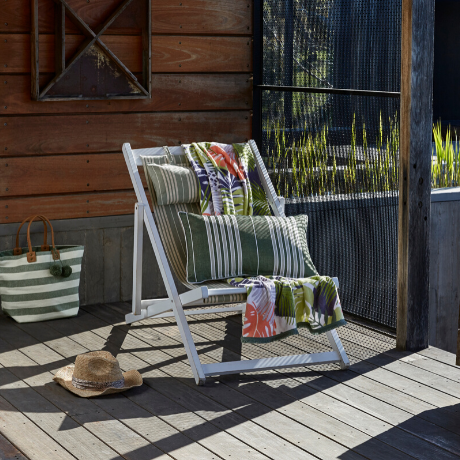 Enjoy the sunshine on Christmas Day with a stylish outdoor area. Printed cushions, chair pads, lanterns and beach towels create a relaxed outdoor retreat. If you'll be eating outdoors on Christmas Day add a pop of summer colour with melamine dining plates to brighten up your summer table.
Save yourself the last minute holiday scramble and be prepared this year for a wonderful Christmas celebration with family and friends.