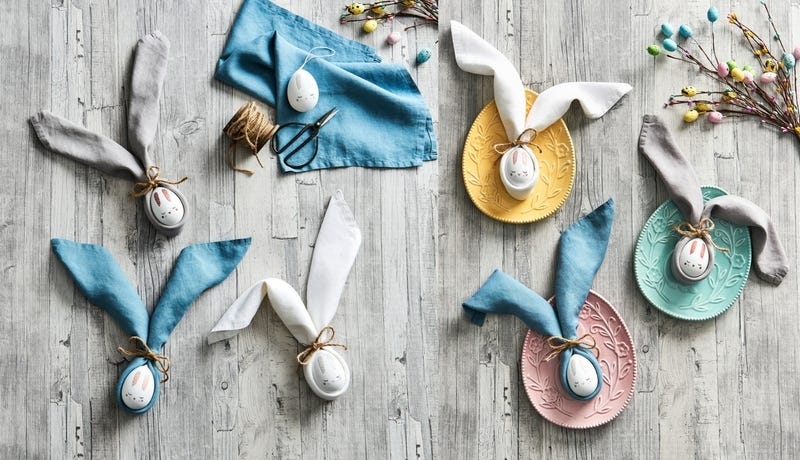 The most egg-citing thing about entertaining at Easter is all the creative and personal little touches you can add to your table setting. And, what better way to set-to-impress than with our cute-as-a-cottontail Bunny Napkins.
Follow our four simple steps to make this Easter your most eggscelent yet!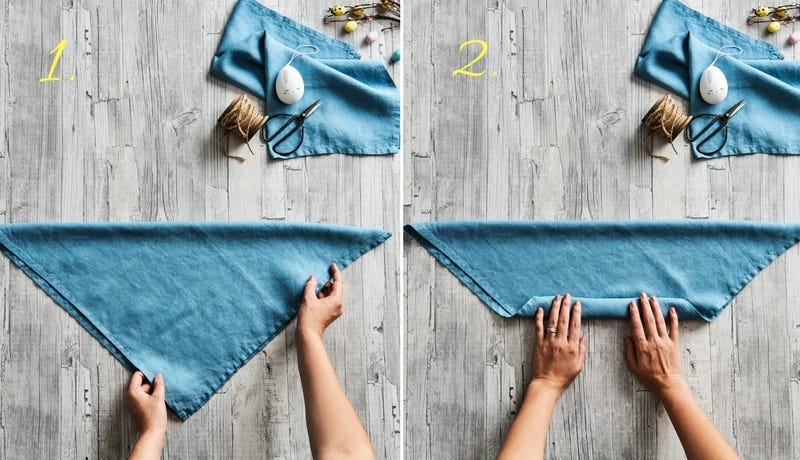 STEP 1
Fold your napkin in half to create a triangle, leaving a little more edge visible underneath.
STEP 2
Starting from the middle, with the point facing towards you, roll the napkin upwards to create a long cylinder.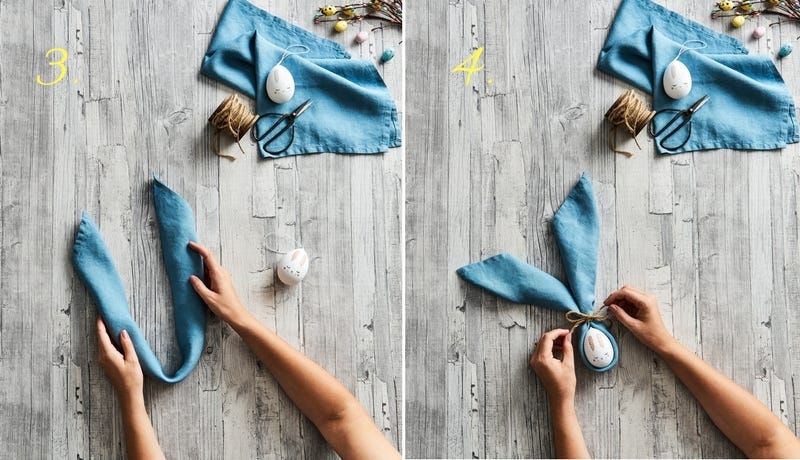 STEP 3
Turn your napkin over, hiding the fold and edges, and bend upwards into a u-shape. Your napkin should now look more-bunny, less-napkin!
STEP 4
Place your egg into the middle of your napkin. Wrap the sides upwards around the egg, and secure with some string.
Insider Tip: We've used some of our hanging eggs for the middle, but here is where you can get really creative with your own special touch. Use chocolate eggs for a sneaky post-meal treat or get the little ones involved with hand-painted eggs.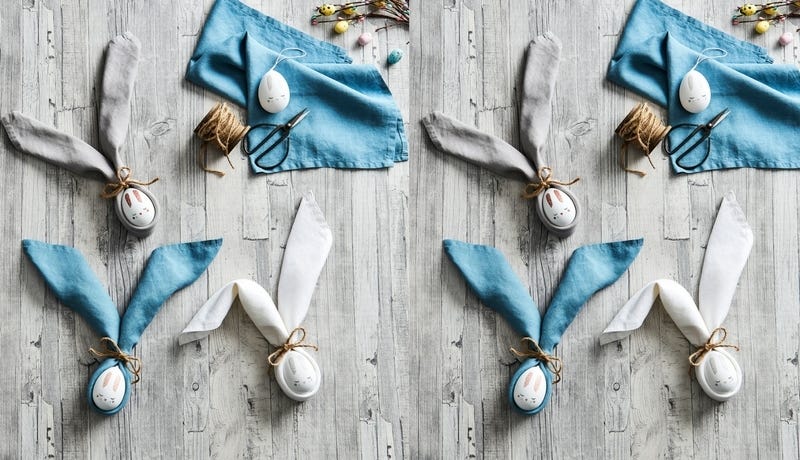 And there you have it!
Create as many as needed, using a mixture of napery in complementary colours. Opt for napkins of the same size for a consistent look – the bigger the napkin, the better!
Insider Tip: Put the starchy and stiff napery aside and use linen (we've used our Milano linen napkins). Beautifully soft with a gorgeous drape, linen naturally lends itself to this relaxed look, giving you complete flexibility to position your bunny ears any which way you choose!