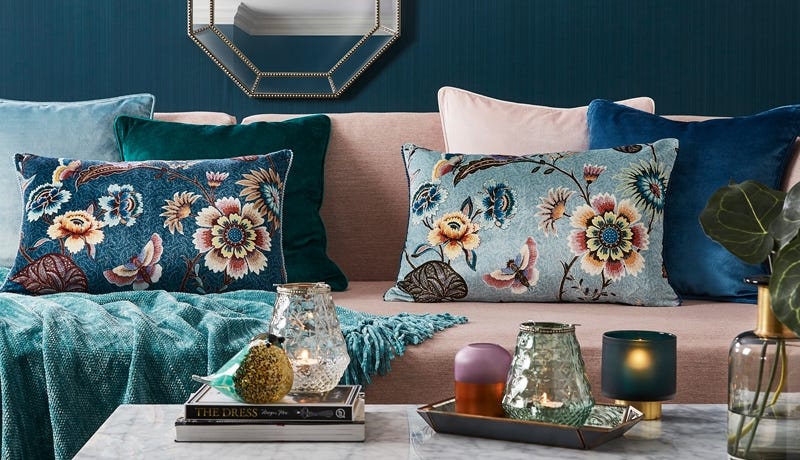 SHOP THE LOOK: Margot Velvet Cushions, Taman Floral Cushion, Margot Chenille Throw, Percy Squat Glass Bird, Tribeca Tall Tealight Holder, Two Tone Vase, Antique Brass Tray, Moroccan Bottle Vase


In our newest collection, Luna Eclipse, we welcome an exotic luxury into the home by introducing an element of bohemian style, albeit with a modern twist.
More is more for this maximalist look, where rich colours, romantic patterns and decadent textures reign supreme.
This influence of modern Bohemia inspires an authentic, individualistic approach to decorating the home, where a curation of homewares that reflect one's true personality and style is as considered and sophisticated as it is fanciful.
Colour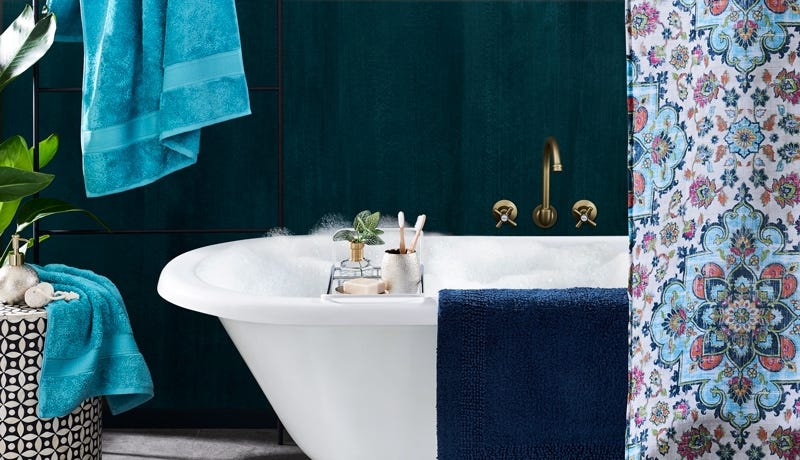 SHOP THE LOOK: Egyptian Indulgence Towels, Victory Bathroom Accessories, Soho Bath Caddy, Bosphorus Shower Curtain
Inspired by the rich, saturated colours found in nature, we turn to a dramatic colour palette of deep, vibrant hues and jewel-like tones.
Ink and chambray blue is emphasised with teal, spruce green, grape and dusted pink to characterise a collection that celebrates colour as much as the patterns and textures that bring it to life.
Pattern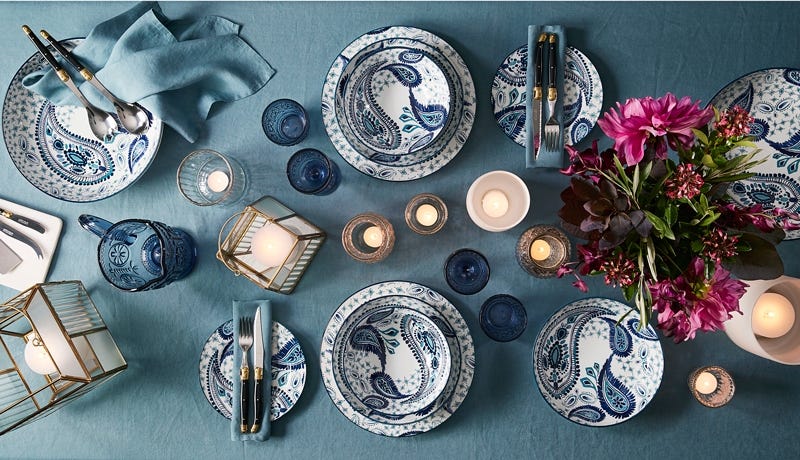 SHOP THE LOOK: Taj Dining, Milano Table Linen, Debutant Bolster Salad Servers Set, Debutant Bolster 12 Piece Set


A nod to the exotic offers unexpected combinations of pattern.
Traditional paisley and ancient patterns reminiscent of Middle Eastern design are intertwined with flourishes of Oriental patterns and artistic geometrics.
SHOP THE LOOK: Taman Quilt Cover, Margot Velvet Cushion, Nostalgic Velvet Quilted Cushion, Cambridge Throw
An emphasis on botanicals in the home introduces a romantic aesthetic into the collection.
Texture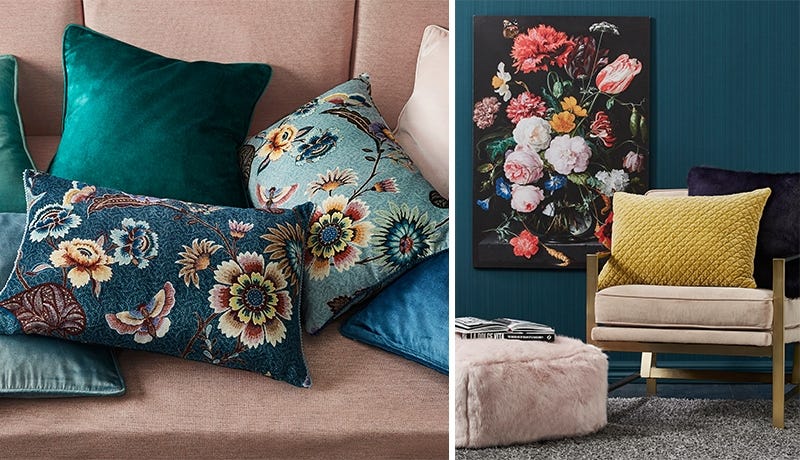 SHOP THE LOOK: Margot Velvet Cushions, Taman Floral Cushions, Nostalgic Velvet Quilted Cushion, Luxury Faux Fur Cushion, Luxury Faux Fur Ottoman Cover, Classic Flora Wall Art 


Sumptuous layers of highly decorated textiles and opulent homewares welcome warmth into the home as we transition from autumn through to winter.
Adornments of deep, moody velvet; embroidered and embellished fabrics that are as lustrous as they are plush; and luxuriously decadent faux fur are layered against patinaed and gilded metals, vintage glass and mirrored surfaces.
This enviable collection of texture-rich fabrics and finishes combine seamlessly with the dramatic colour palette and luxe patterns that form this collection.