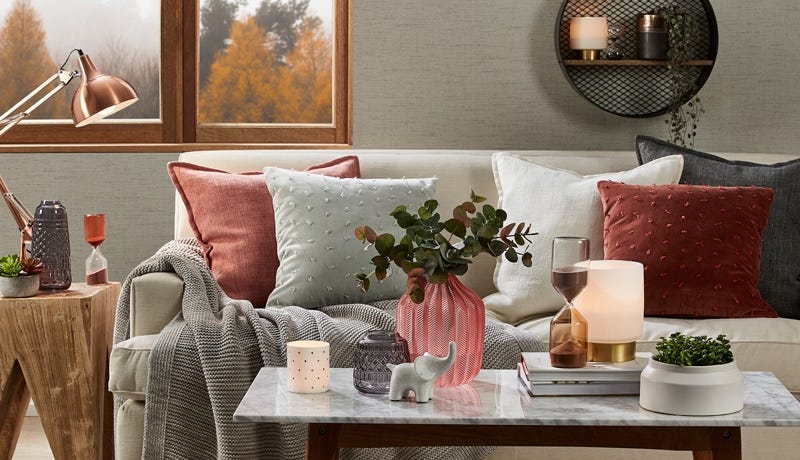 SHOP THE LOOK: Odessa Cushions, Willow Velvet Cushion, Moss Border Throw, Aztec Textured Vases, Elsa Elephant, Two Tone Sand Timer, Boxwood Leaf Pot Small


An exploration of nature serves as inspiration for the new season as our designers rediscover the simplicity of timeless style.
We once again welcome the Japandi movement into the home, where the seamless infusion of Japanese aesthetics and Scandinavian design allow us to embrace self-expression, individuality and imperfection; just as nature intended.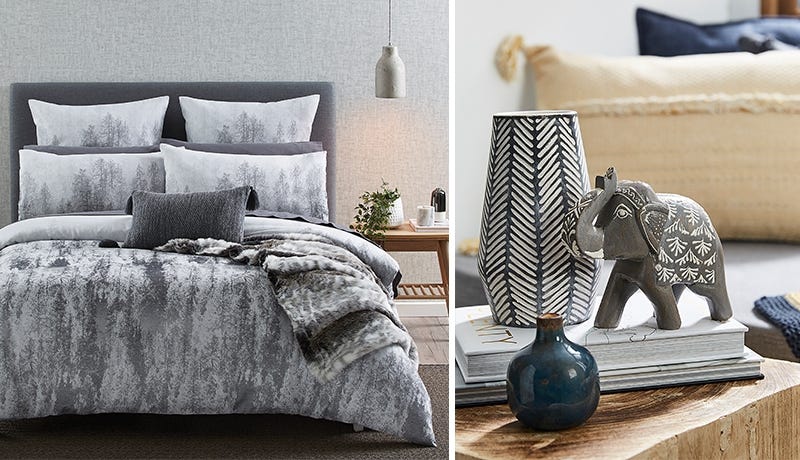 SHOP THE LOOK: Tree Tops Quilt Cover, Arctic Faux Fur Throw, Archido Cushion with Tassels, Tribal Etched Vase, Nomad Mini Vase
This season, we've evolved the underlying design principles of Japandi to embrace the harmony between the way we live and the nature that surrounds us. This quiet appreciation of nature suits our modern Australian lifestyle, where our relaxed way of living is in constant connection to the outdoors.
Explore our collection to see how we celebrate the beauty of nature.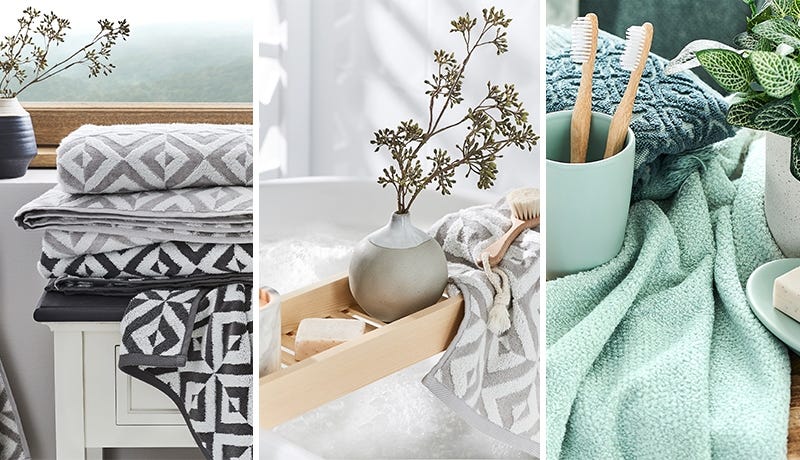 SHOP THE LOOK: Hampton Towels, Wooden Bath Caddy


A softer, more neutral colour palette of stone and charcoal is brought to life by accents of warm, autumnal tones. Drawing from the Japandi influence, the earth-inspired palette of sage, spruce, sea blue, clay and dusty pink offers a visually serene and versatile style.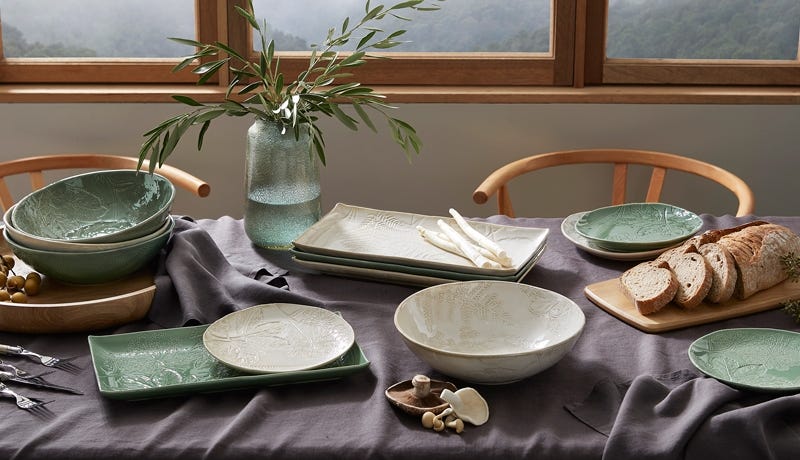 Pattern is minimal and considered in its use. Inspired by Japanese landscapes, leaf silhouettes and water forms; these patterns are expressed through textured finishes that allows us to appreciate not only the appearance but also the feel of nature's beauty and imperfections.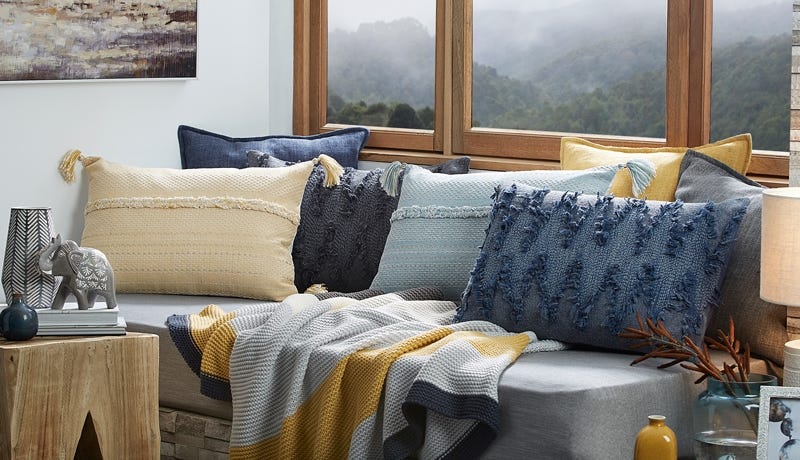 SHOP THE LOOK: Emerson Cushion, Odessa Cushion, Tribal Etched Vase, Nomad Mini Vase


A complement of textures defines this collection, creating harmony between the otherwise minimal pattern and natural colour palette. Heavy knits with fringed and frayed edges are contrasted with soft linen and velvet, while smooth matte porcelain play against organically shaped ceramics and brushed metals.
Create an organic and calming simplicity in any space with our Tranquil Landscape collection.