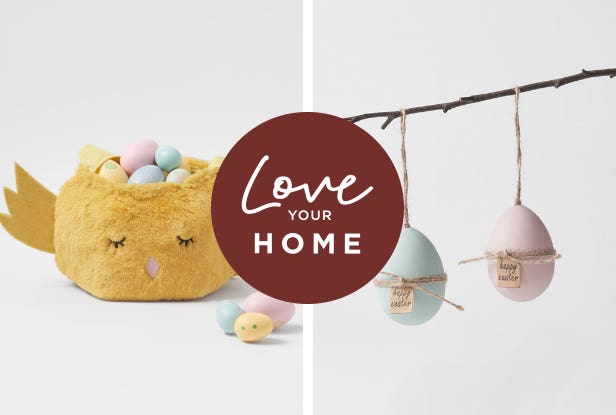 It's no secret Easter may be very different this year for all of us, but that doesn't mean it can't be as special spent at home with your family. In fact, we believe there's no better time to celebrate Easter to help spark some joy with vibrant colours, adorable bunny designs and fun activities for the little ones to brighten your day and theirs. Here's how to spread Easter cheer throughout your home with your family.
Throw an early Easter egg hunt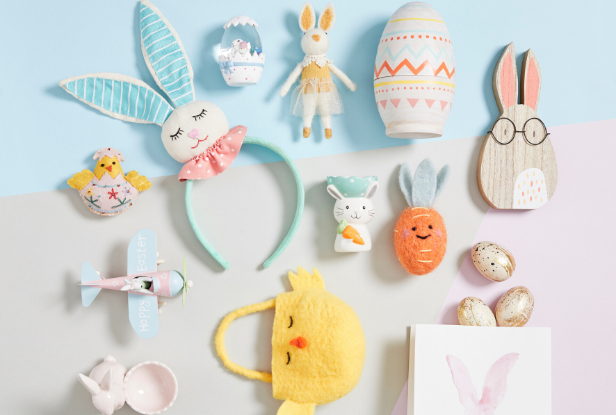 Keep the kids entertained at home with an early Easter egg hunt before the big day. Hide tiny rabbit decorations, notes from the Easter bunny and metallic eggs around the house and save the chocolate eggs for Easter Sunday. The little ones will get excited for Easter and enjoy finding these tiny treasures.
Create new Easter traditions with decorating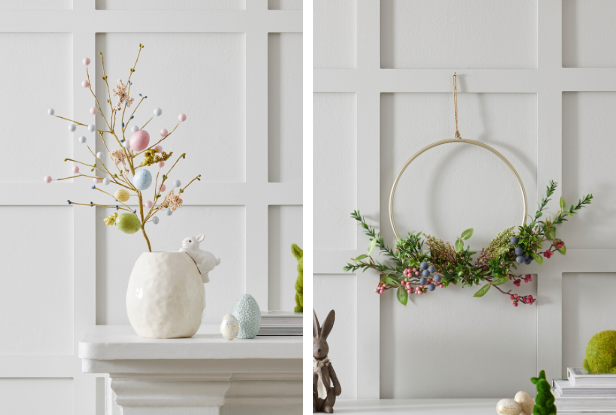 Make a new family tradition of decorating the home for Easter. Easter decorations in the home can spark some joy with bright colours, bunnies and vibrant eggs. A simple addition of a wreath or spray can give a magical Easer feel and it's a great activity for the whole family to enjoy.
Bake Easter treats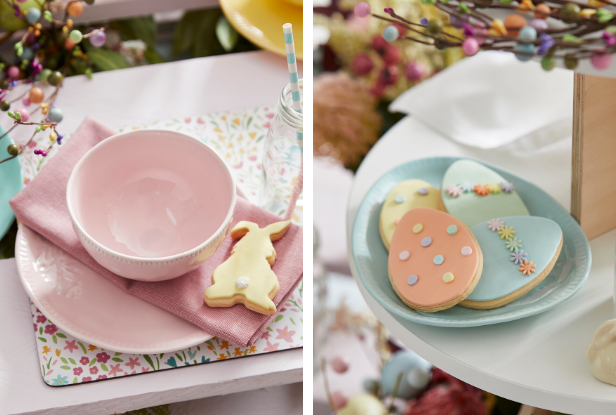 Spending more time at home is a great reason to try some new recipes in the kitchen. Hot cross buns, egg-shaped cookies or a decadent Easter cake will bring some Easter cheer and a sweet delight. You can get the little ones involved in baking and create an Easter high tea with Easter themed plates and cake stand. Drop off the leftovers to your loved ones or neighbours to help share the Easter love.
Organise Easter gift packs for your loved ones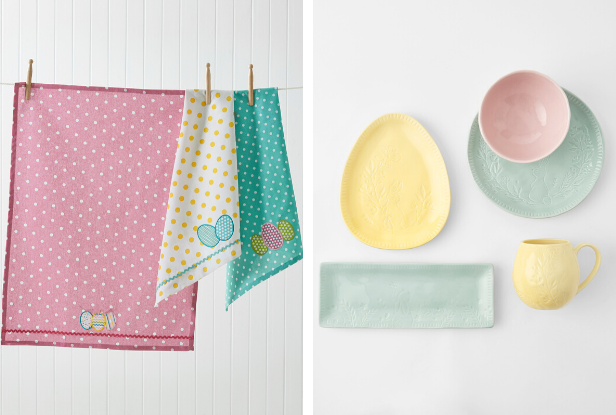 Create adorable Easter packs for your loved ones that you can't spend Easter with. All you need is a basket, a few Easter decorations, an Easter-themed tea towel and some home baked goods. Place all the items (except the tea towel) in a basket, wrap the basket with the Easter tea towel, add a sweet handwritten note and drop it off to their homes on Easter morning for a beautiful surprise to brighten their day.
We hope you enjoy a beautiful Easter at home and stay safe.