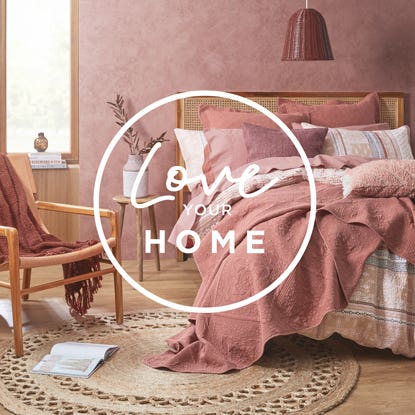 Is your bedroom in need of a stylish refresh? Plan a day to give your bedroom that makeover you've always wanted. From clearing out your linen cupboard to adding a textured bedspread for a new look, you can create a cosy bedroom retreat right at home. Focusing on an activity around the house is a great way to occupy your mind from everything that's going on in the world. Play some upbeat music and give your bedroom a beautiful makeover.
Set aside some time 
The first thing you need to do is pick a time and a day to create your bedroom retreat. By choosing a day you are making a plan in advance and can get any new items you need online. It's also a great way to get excited about your bedroom makeover, especially during a time where our plans are limited to the home.
Start with the bed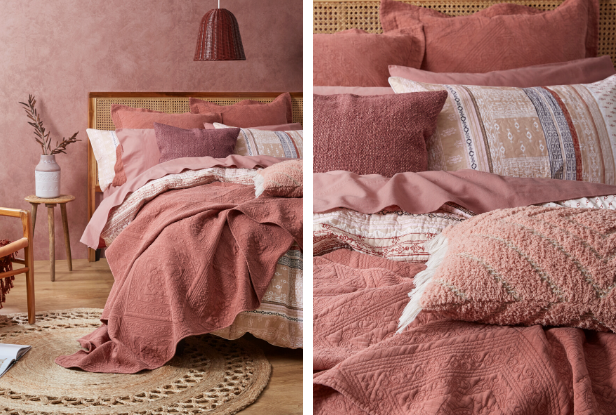 What does your dream bed look like? Look to Pinterest and your favourite homewares brands (like us!) for inspiration and you'll be able to find the style that catches your eye. For added texture, a bedspread will add depth or for a complete new look, a beautiful quilt cover with coordinating sheet set will completely transform your bedroom style. Make sure you have European pillows and pillowcases for that beautiful magazine-style look.
Get styling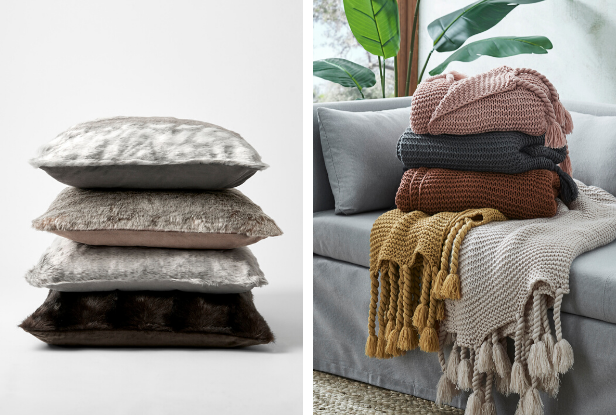 Now that your bedlinen is beautifully presented on your bed, it's time to elevate your style with some cushions and throws. Include different textures to bring your bed to life. For a luxe look, plush velvets in rich colours and faux fur textures can give you that elegant feel. If you prefer a more effortless look, linen cushions and knit throws will help you achieve that relaxed yet contemporary style.
Bedside details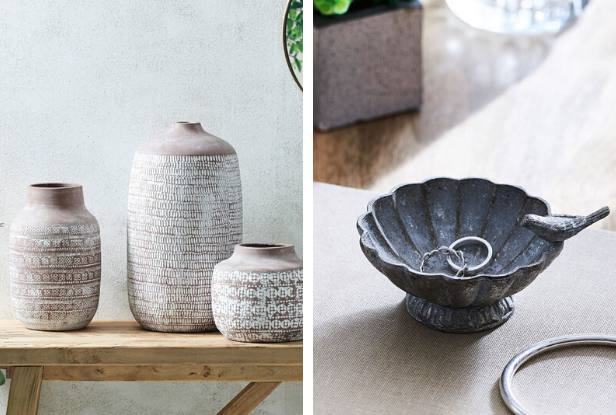 Complement your bed with a few style items on your bedside tables to bring the whole look together. You can add a decorative trinket dish, a colourful vase, a pop of faux greenery or a beautiful frame with a special photo. Two to three items (additionally to a lamp) are all you need for touch of flair.
Clear out your linen cupboard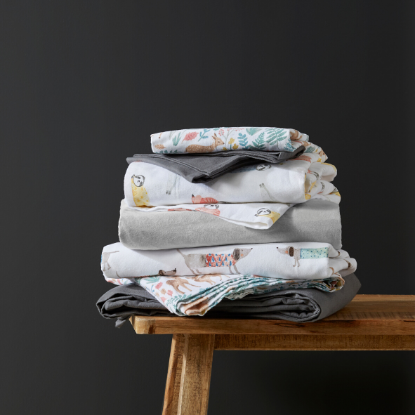 Out with the old and in with the new! It's time to go through your linen cupboard and decide what stays and what goes. Go through everything from sheet sets, pillowcases and quilt covers to mattress protectors and blankets. Wipe down your shelves and neatly place the items you're keeping back in the cupboard. Write down a list of everything you have removed so you know what you need to replace.
A bedroom makeover can completely refresh your space and give you a fun activity for a day. We hope you love your new bedroom look.