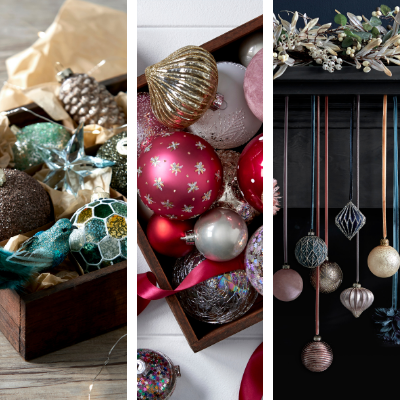 Make Christmas 2020 the best yet with our magical Christmas range. Whether you look forward to decorating your Christmas tree or hanging up a festive wreath on your front door, add a joyful addition to every corner of your home.
Terrain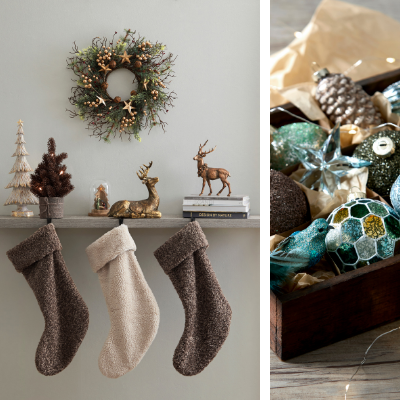 Decorate this festive season with the elegant Terrain Christmas range. Inspired by the beauty of Australian nature, shades of green combine with deep bronze highlights and matte soft golds for a uniquely Australian-inspired style. Featuring poinsettias, striking reindeers and adorable Australian animals, the Terrain range will create a beautiful botanical Christmas you'll never forget.
Traditional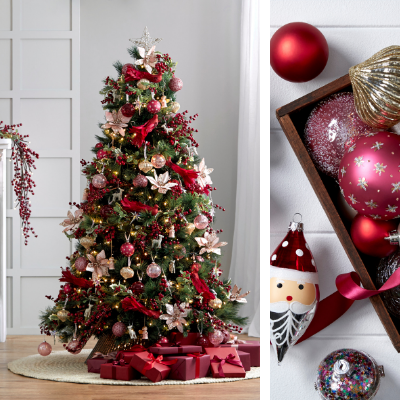 Celebrate Christmas festivities with the classic elegance of the Traditional range. Rich cherry reds, blush pinks and iridescent details come together with glass highlights for a magical style the whole family will love. Bring joy to the home with a range of Santas, Nutcrackers, Angels and more playful Christmas characters for an enchanting style.
Silent Night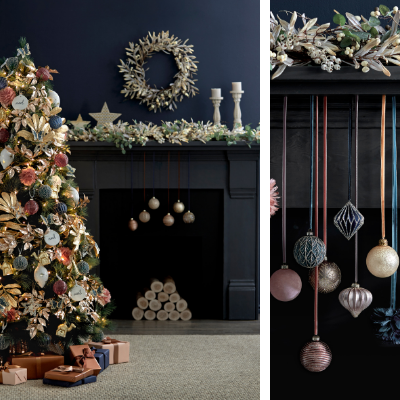 The Silent Night range is a magical celebration of the true meaning of Christmas. Warm tones of clay, musk and midnight are combined with warm gold details inspired by traditional scenes. Decorative features include metallic and dried greenery, novelty camels, classic angels and nativity scenes which are designed to bring the family together for a wonderful celebration.
Christmas stock is limited and selling out fast. Discover our magical Christmas range today.