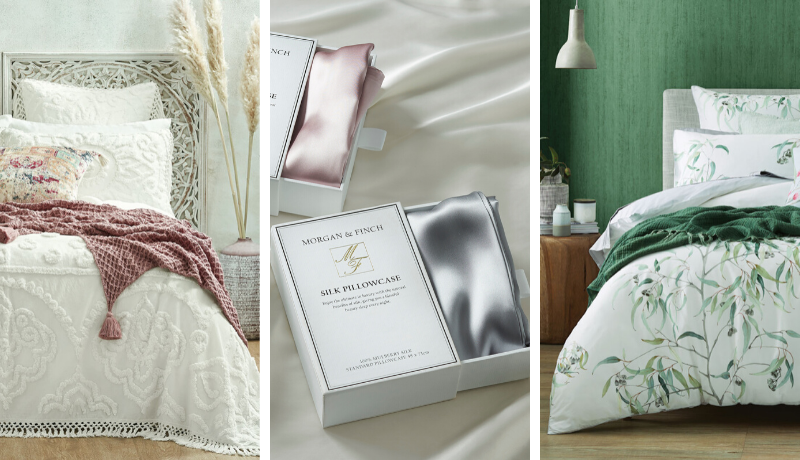 And just like that, another year has passed. As the New Year creeps up quickly we're looking back at the products most loved in 2019, from quilt covers and bedspreads to bath towels and throws. These are the most popular products of 2019 chosen by you.
Eucalyptus Quilt Cover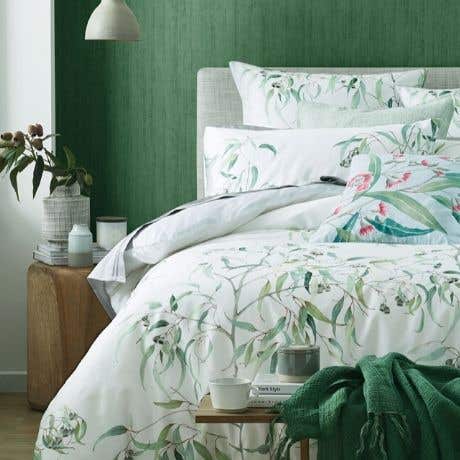 It's easy to see why our Eucalyptus quilt cover has been a favourite this year. Designed in our Melbourne studio, native Australian flora is hand painted and printed on luxe 360 thread count cotton sateen for an elegant and refreshing style.
Zuma Quilt Cover
Relaxed and contemporary, we can see why our Zuma quilt cover has easily become one of our most popular quilt cover designs. With a contemporary geometric design and tufted chenille it's the perfect modern addition to your bedroom.
Metro Quilt Cover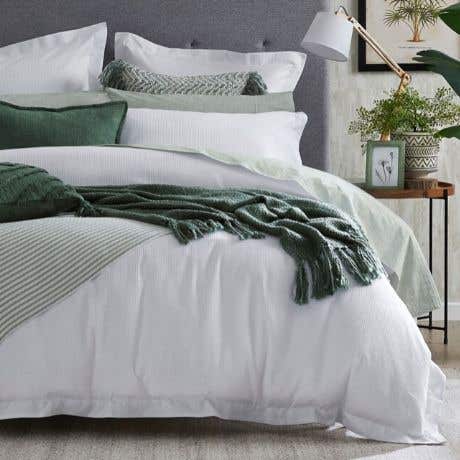 Versatile and classic, the crisp Metro quilt cover has been a favourite this year thanks to the charming cotton waffle design. Easily styled with blankets and throws, it brings a refreshing style to any bedroom.
Eadie Bedspread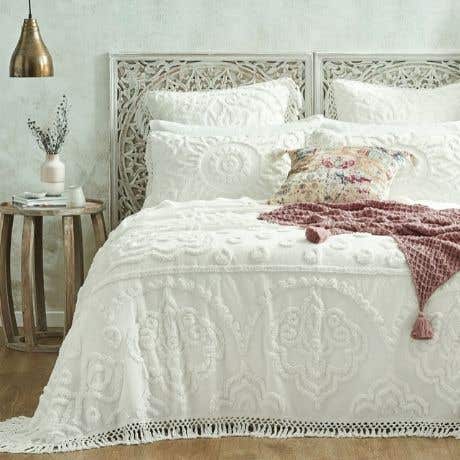 Beautifully bohemian, we can't get enough of our dreamy Eadie bedspread, and neither can you! Use as a lightweight layer in summer or pair with a quilt in winter to easily transition between seasons in style.
Silk Pillowcases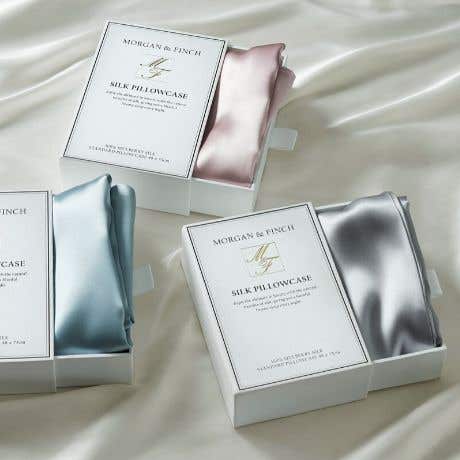 The ultimate beauty gift, our Mulberry Silk Pillowcases are loved Australia-wide. Made from 100% pure Mulberry silk, these pillowcases are great for your skin and hair with all the natural beauty benefits of silk to give you a blissful beauty sleep.
Luxe Sheet Set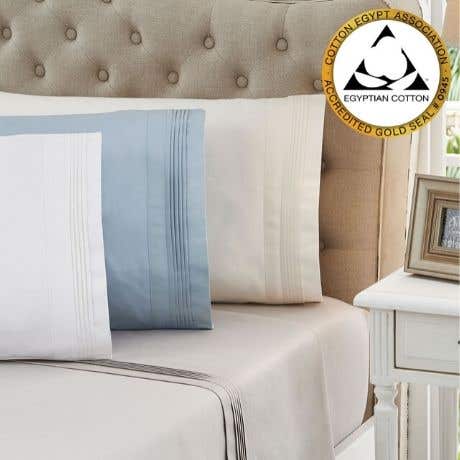 Luxurious and comfortable, the Luxe sheet set is a favourite for its superior feel and premium Egyptian cotton fabric. Delicately hand-picked, Egyptian cotton is softer and more durable than any other cotton in the world making it the perfect choice for high quality and style.
Cambridge Throws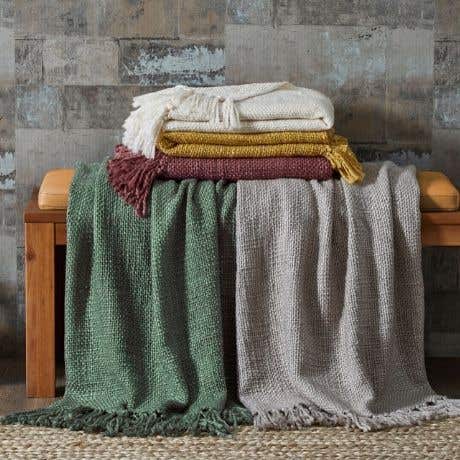 Add instant style to your bedroom or living space with the Cambridge throw. Available in a range of colours, the soft-to-touch texture and stylish tassel fringe detail brings comfort to any home.
Egyptian Indulgence Towels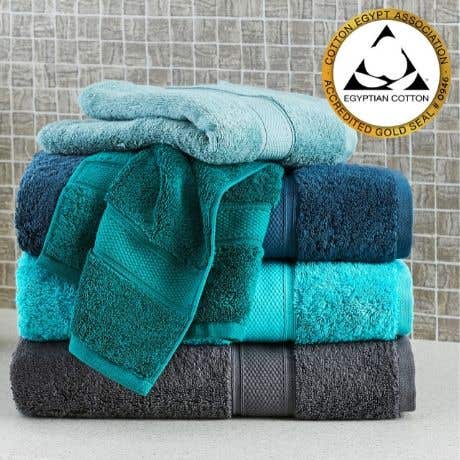 Woven with the finest certified Egyptian cotton pile, our Egyptian Indulgence towels are luxurious, soft and highly absorbent. Known for outstanding lustre, durability, absorbency and softness, this towel is a staple in any bathroom.
Shop Egyptian Indulgence Towels
Thank you for your support in 2019. We hope everyone has a beautiful New Year. Bring on 2020!