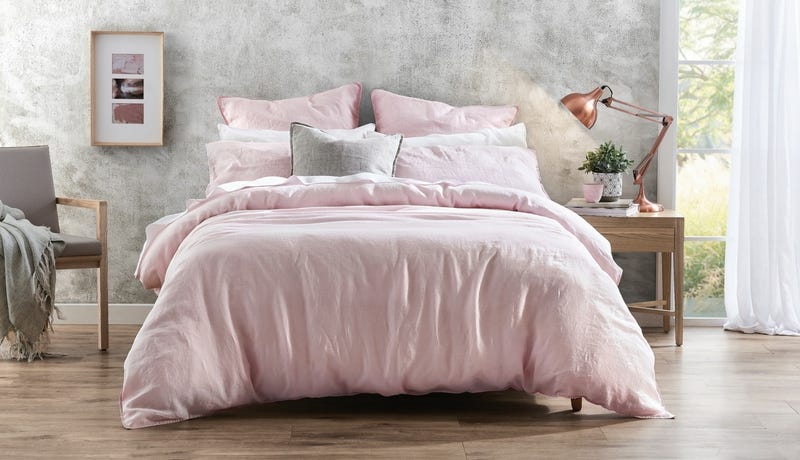 Enjoy a little luxury everyday with the timeless elegance of linen.
STYLE
Nothing compares to the relaxed elegance of linen. A true reflection of effortless beauty, this fabric doesn't compromise comfort for style. Simple, soft, and chic, linen looks best softly draped and naturally falling (so no need to worry about neatly tucked corners and pristine folds). The easiest style to make your own – we recommend layering contrasting tones and soft, washed colours to give your linen a sophisticated edge. Available in crisp white, charcoal, silver and blush, our Milano linen range by Morgan & Finch White Label, creates a striking look in any bedroom.
Our Veneto linen is finished with a tailored edge for an added touch of style. It features complementary front and reverse hues for a fully reversible and versatile look.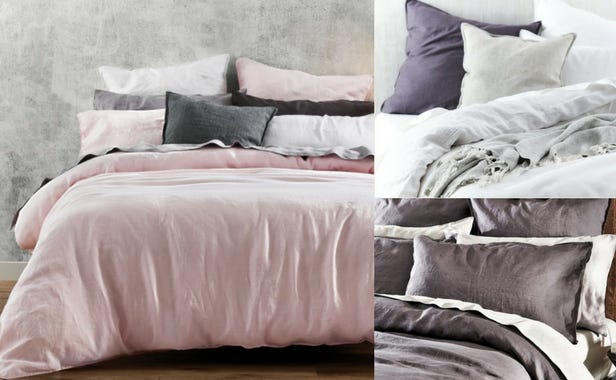 HISTORY
Linen has been one of the most treasured and sought-after fabrics throughout time. As one of the world's most historically used fabrics, linen has truly been tried and tested. It has been proven to remain both timelessly stylish and exceptionally durable. Our linen is woven from the finest French Flax – a long, staple fibre that results in a uniquely fine yet long-lasting quality. A naturally eco-friendly fabric, Flax linen is biodegradable and recyclable. A property that remains exceptionally important in today's world.
FEEL
Lightweight and textural, linen is soft to the touch and distinctively luxurious. Our linen is pre-washed, giving it a beautiful softness and relaxed look from day one. But the secret to linen is that it will continue to soften with each wash, making it a favourite for years to come. For sensitive skin and allergies, linen is continuously recommended as it naturally repels dirt and dust and is known for its hypoallergenic properties.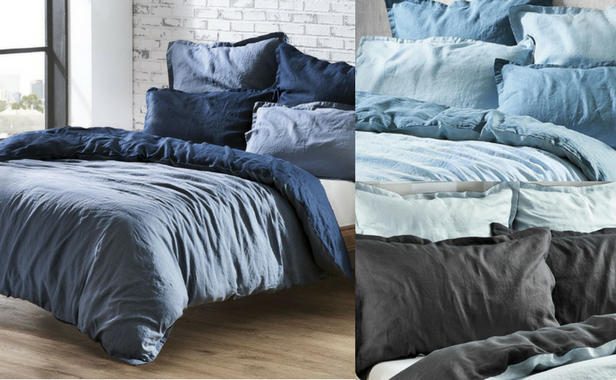 BREATHABILITY
Linen consistently remains fresh and soft to sleep on. It is highly absorbent and a natural thermal regulator. It will keep you cool in summer and warm in winter.
DURABILITY
Linen is amongst the strongest natural fibres in the world and can last for years to come with proper care.
A true investment. Experience the timeless elegance of linen with Bed Bath N' Table.