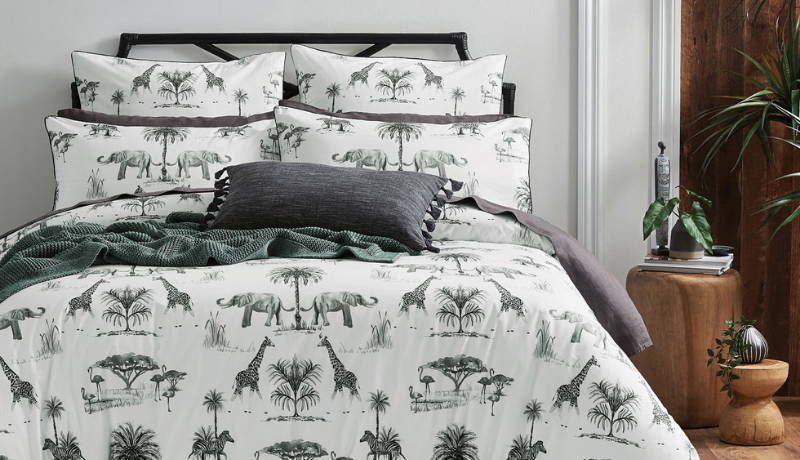 Inspired by tropical plants and safari animals, Jungle Chic is a bold and playful style for spring. Here's how to get this fresh and well-travelled look in your home. 
Safari animals and jungle greenery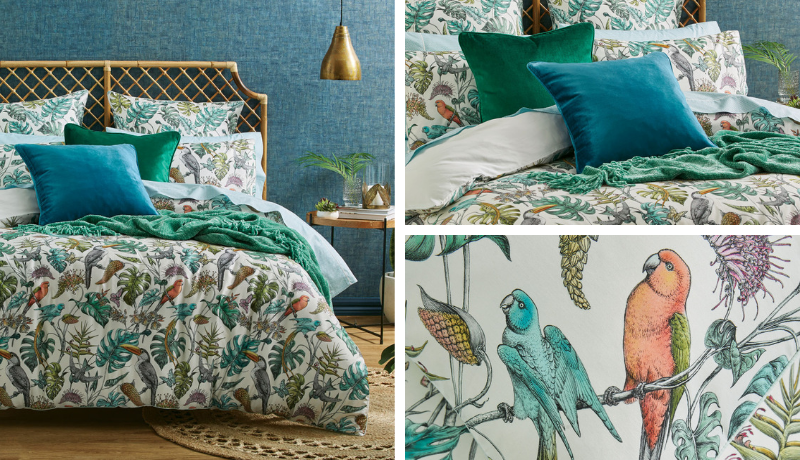 Our Japura quilt cover features a beautiful display of tropical birds and greenery. 
Make a statement in your home with striking additions of your favourite safari animals. Bold and contemporary, leopards, lemurs, elephants, giraffes and toucans create a tropical oasis that is fit for the king (or queen) of the jungle. Add life to the space with faux monstera, banana leaf and fiddle leaf fig to bring that outdoors feeling in. Create the safari-influenced trend in your bedroom with the Toto quilt cover, a modern jungle design that is contemporary and relaxed. For a brighter option, the Japura and Jungle quilt covers feature tropical birds and animals in eye-catching designs.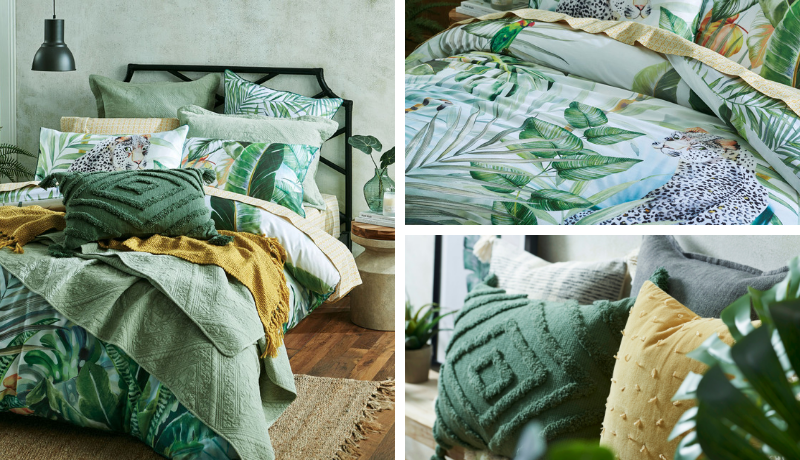 Bright and vibrant, style the Jungle quilt cover (coming soon) with our mustard Cambridge throw and Omina tufted cushion (in store only)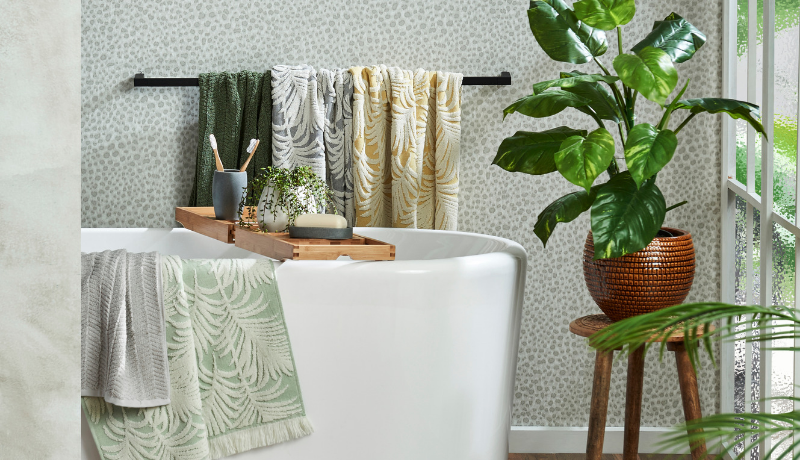 Freshen up your bathroom with safari-inspired Palmhouse Bath Towels and Bamboo Bath Caddy (coming soon)
Tropical colours and textures
Switch up your winter colours for something that will reenergise your home for the new season. Influenced by jungle elements, a stylish palette of khaki green, mustard yellow and charcoal creates a tropical feel in the home. Steer away from smooth textures and select raw and natural finishes to connect the style with outdoors. Bamboo and rattan decorative accessories add texture and interest amongst the jungle-inspired colour palette.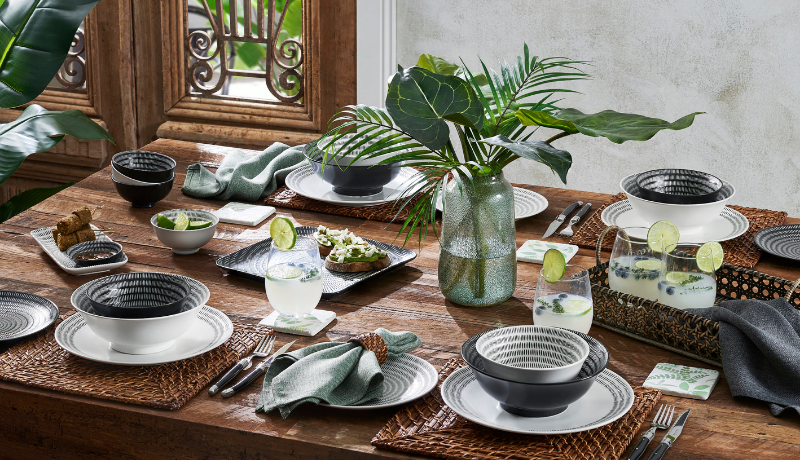 Bold and playful, create a tropical escape in your home with the Jungle Chic style.