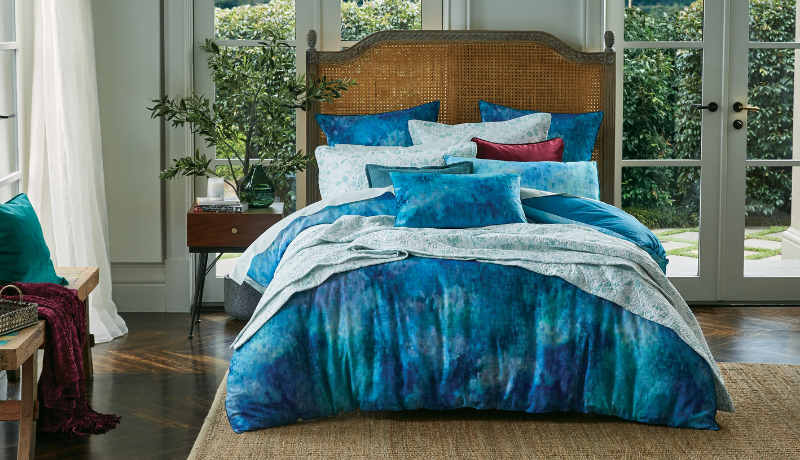 Chirping birds and fluttering butterflies emerge, bright florals begin to blossom and tiny pink buds replace the absent leaves on trees.
Inspired by bright blossoms and dreamy patterns, this spring style features beautiful floral patterns, watercolours and rich textures. Bring the beauty of spring's seasonal shift into your home with easy additions that can transform the look and feel in your home. 
Dreamy watercolours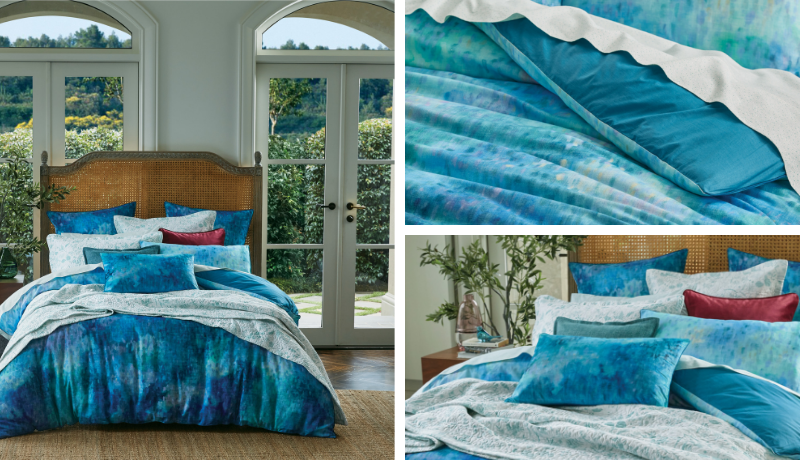 A beautiful blend of blue and lilac tones, our Giverny quilt cover will brighten up any bedroom this spring
Say goodbye to winter with on-trend bedlinen that features a whimsical splash of colour to remind you of sunnier times ahead. Soft and dreamy, our Giverny quilt cover is inspired by Monet's Garden with a beautiful blend of indigo, aqua, teal and lilac in a painterly design. The calming watercolour tones rejuvenate any bedroom and pairs perfectly with the light Springbrook bedspread.
Floral designs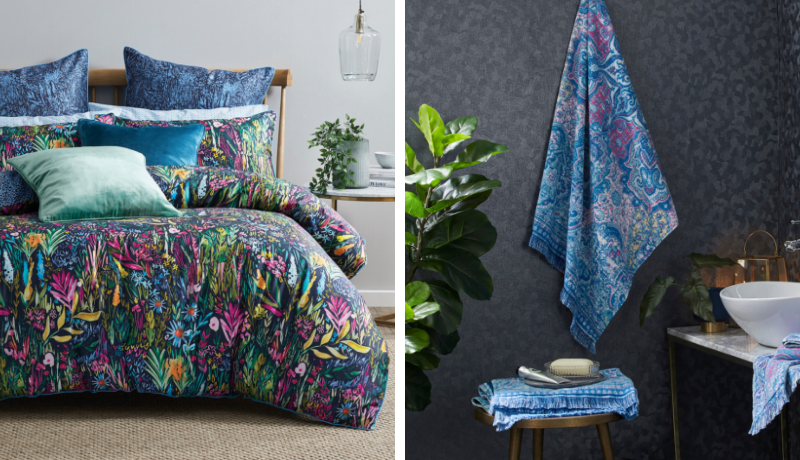 Bring the outdoors in by introducing bright floral patterns. An easy update that brings a light and airy feel, our Martina bath towels is a subtle way to incorporate this season's trend with hand drawn paisley designs. If making a statement is more your style, opt for our Summer Meadow quilt cover with intricate, vibrant florals against a deep indigo background.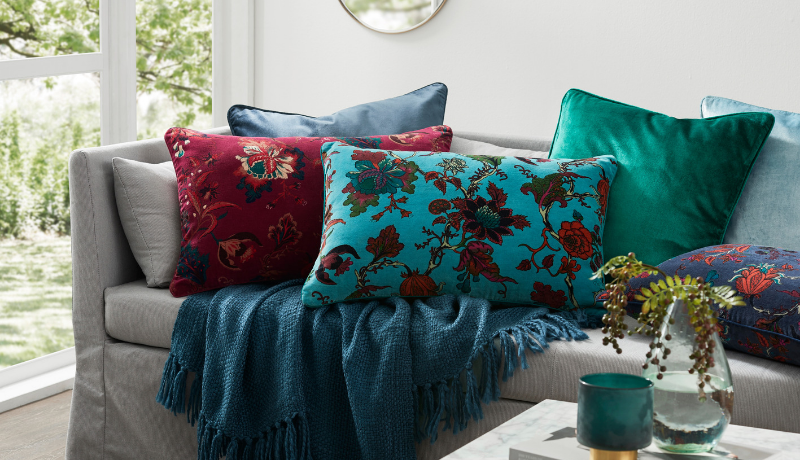 Inject floral patterns into your living space with our intricate Bellisima cushions
Rich Textures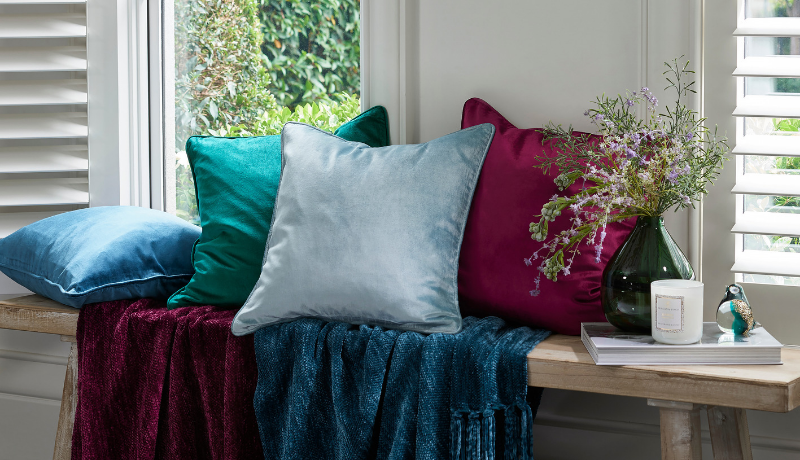 Plush and soft, our Margot Cushions and Chenille Throw add a touch of luxury
Refresh your living space with luscious soft-to-touch accessories in a deep colour palette for added texture. Blues, indigo, emerald green and ruby blend seamlessly amongst floral designs and dreamy watercolours to bring a renewed energy into the home. Complete the dreamy style with chenille plum and emerald-green throws with plush velvet cushions to create an elegant spring oasis.
Inspired by spring's outdoor elements, create the Watercolour Floral style in your home.