Whether it's traditional (albeit with a new, modern twist), our Nordic-inspired Landscape collection or the oh-so stylish Glisten, there's a style to suit any home this festive season. Inspire a new look with our three breathtaking ways to decorate for Christmas…
THE LANDSCAPE COLLECTION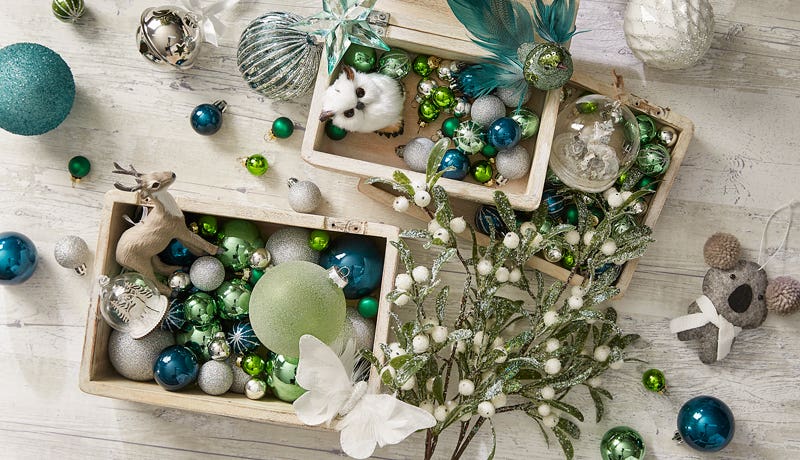 Bringing together a Nordic-inspired wonderland with the classic beauty of a white Christmas, our Landscape collection inspires a timeless, yet fresh and modern take on traditional styles. An enticing palette of mint, apple green, teal, and white is highlighted by light neutral and silver accents to create a magical collection of complementary hues. Natural wood, fur and feathers invite a sense of Scandi-charm to reindeer, antlers, trees and domes. Lush greenery offers a welcome contrast for an Australian summer feel.
The Tree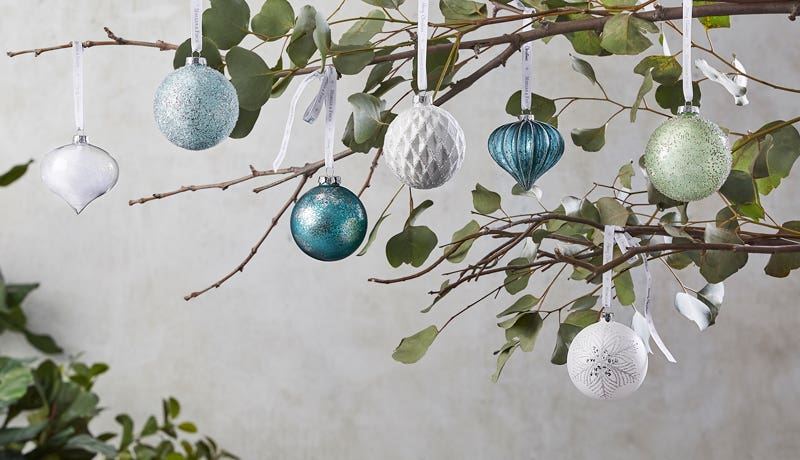 Decorating the tree is the main event at Christmas, and sticking to a theme helps maintain a consistent look and feel. Begin styling your tree with a beautiful selection of ornaments in mint, apple green, teal and white. Be sure to mix and match shapes, sizes and finishes and consider a non-traditional tree to suit this fresh, modern look. Tree branches adorned with a selection of your favourite ornaments can be the ultimate showstopper and a nice break from tradition.
The Home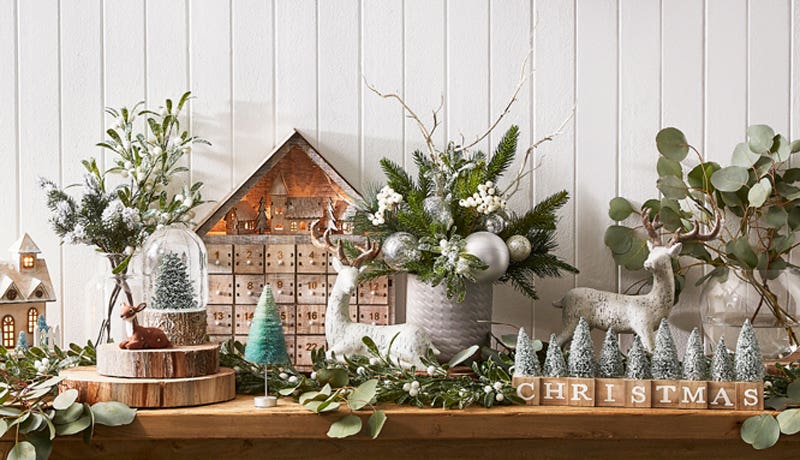 Turn your home into a Nordic-wonderland by creating a Christmas landscape across your side table or mantelpiece. Here we've used our beautiful Wooden LED House Advent as the main feature piece, teaming it with reindeers, trees, sprays and garlands. Keep the look modern by mixing traditional Christmas decorations with lush greenery and a selection of your favourite vases.
The Final Touches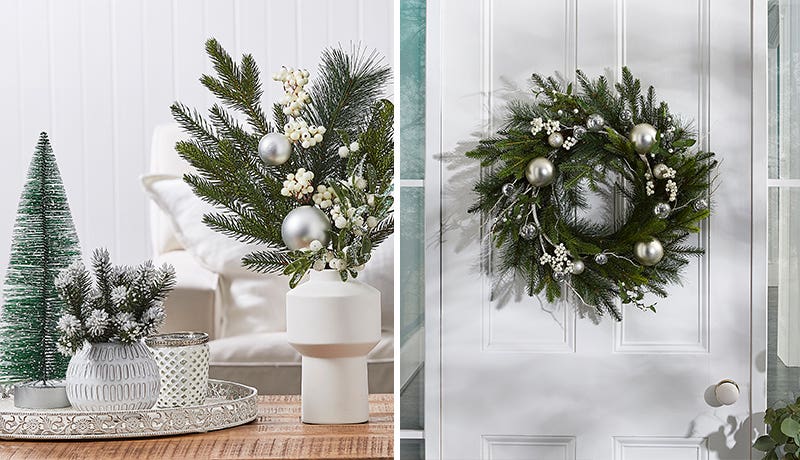 Don't forget the finer details! A minimal display on your coffee table can add a simple touch of Christmas magic to the home, and of course, a beautiful wreath is a must-have to welcome guests warmly through the door.
THE TRADITIONAL COLLECTION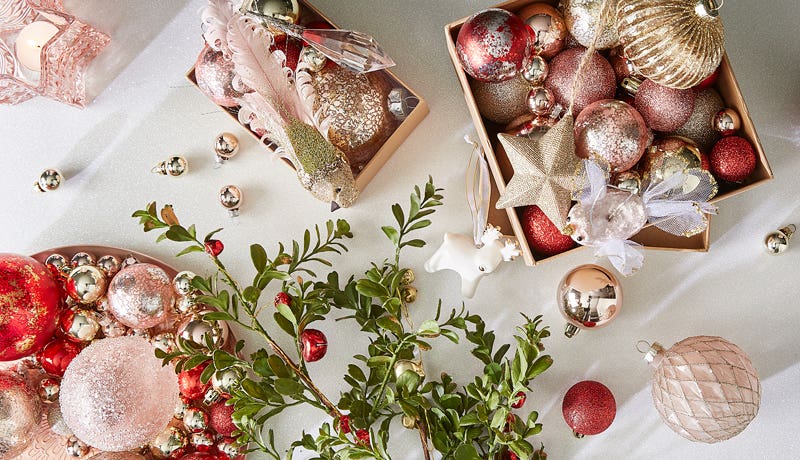 Introducing our new Traditional collection. An unexpectedly perfect pairing of cherry red, beautiful blush tones and gold highlights creates a classic nostalgia reminiscent of treasured memories and Christmas' past. Bring wonder to adults and children alike with a collection of our favourite things – from nutcrackers and reindeer to pieces with sentimental charm, we celebrate the enduring style of a traditional Christmas with this beautiful collection. Elements of native greenery inject an Australiana feel for a look that's inherently ours.
The Tree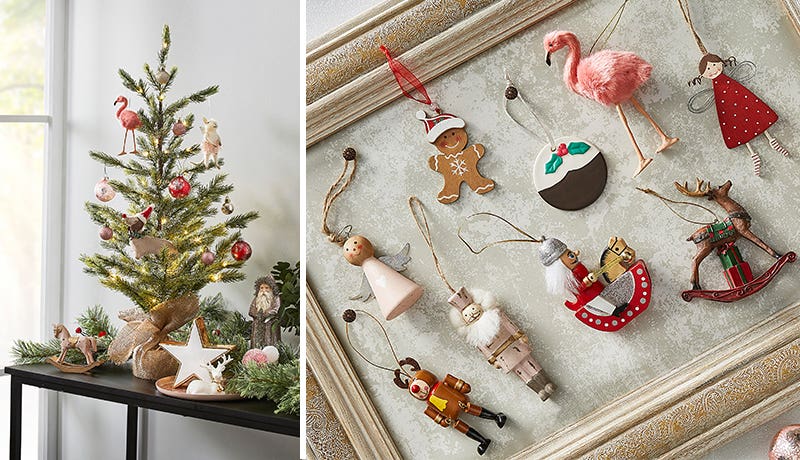 A beautifully adorned evergreen is our favourite thing about Christmas, so make it special with a nostalgic collection of classic baubles, traditional Christmas ornaments and charming new friends. Begin your styling with a classic palette of cherry red and mix with blush and gold tones to create this new take on traditional style.
The Home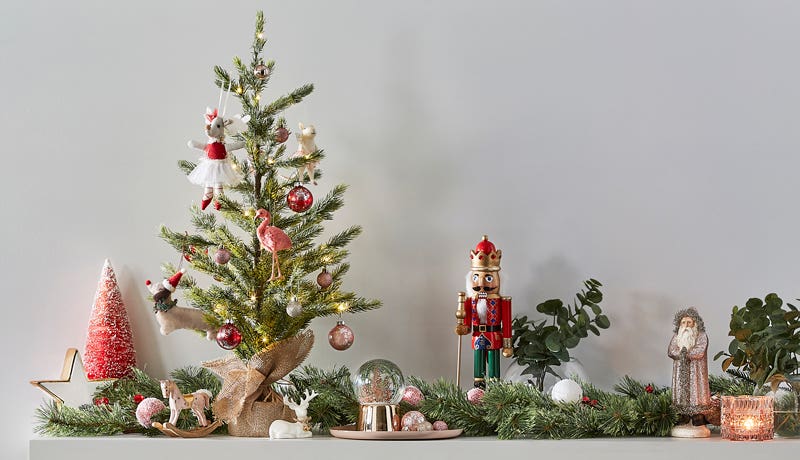 Add some Christmas cheer to the rest of the home with a collection of your favourite things. Classic snow globes, vintage nutcrackers and miniature trees can be playfully positioned across a mantel to create a look that will delight adults and children alike.
The Final Touches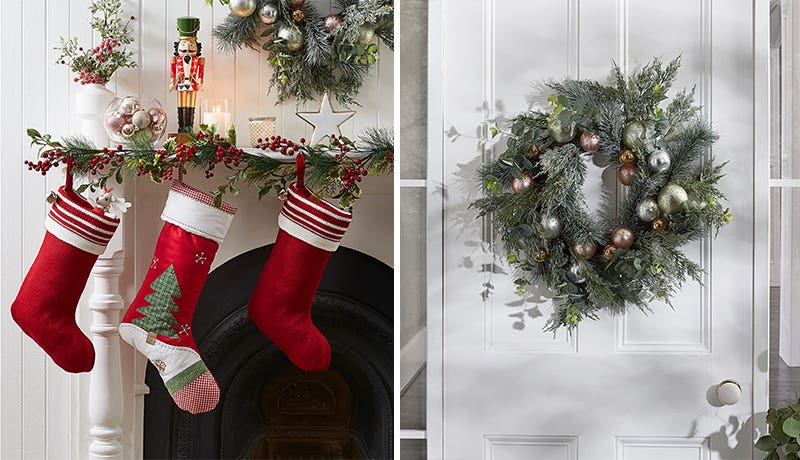 It wouldn't be a traditional Christmas without a display of Christmas stockings. These wonderfully classic pieces add an instant sense of festive joy to your home and make the perfect final touch. Finally, there's nothing more festive than a beautiful wreath to enhance the nostalgic feel every time you walk into the home!
THE GLISTEN COLLECTION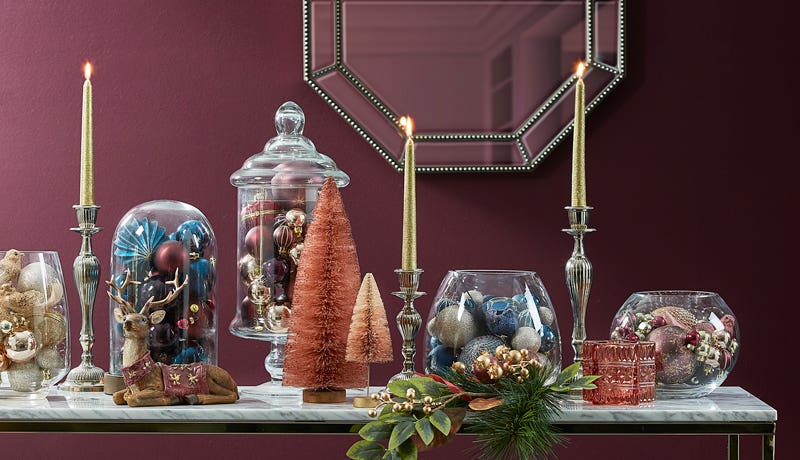 Invite a luxurious sense of style into the home with our Glisten collection. Shine bright with a look that's both current and inspired with this lush, moody collection that celebrates colour as much as the elements that bring it to life. A dramatic palette of ink, plum, gold and rose gold creates a magic unlike any other, where stars and reindeer, birds and owls, shimmer and sparkle with decorative feathers and jewels. Considered and sophisticated, it's a modern take on a traditional Christmas that will bring a new energy to the festive season.
The Tree & the Home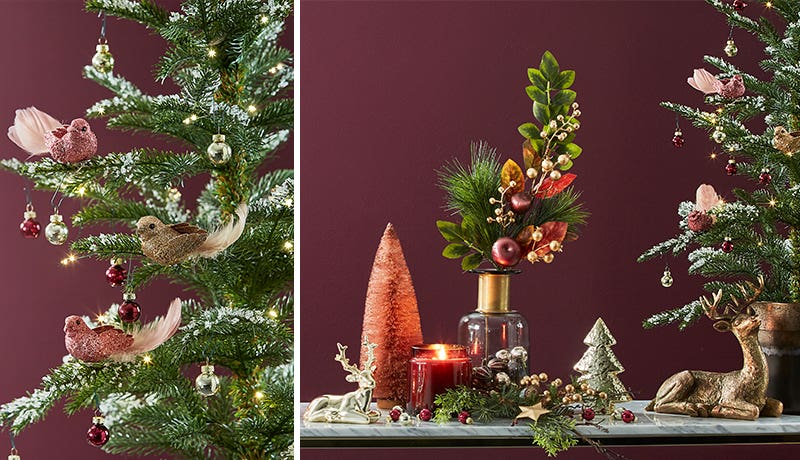 This less-is-more, modern take on a traditional Christmas is all about luxury. Considered and sophisticated, combine this dramatic palette of ink, plum and modern metallics with unlikely Christmas ornaments. To create this contemporary look, we've combined the tree and our favourite decorations from the collection to create an inspired focal point of celebration for the home.
The Final Touches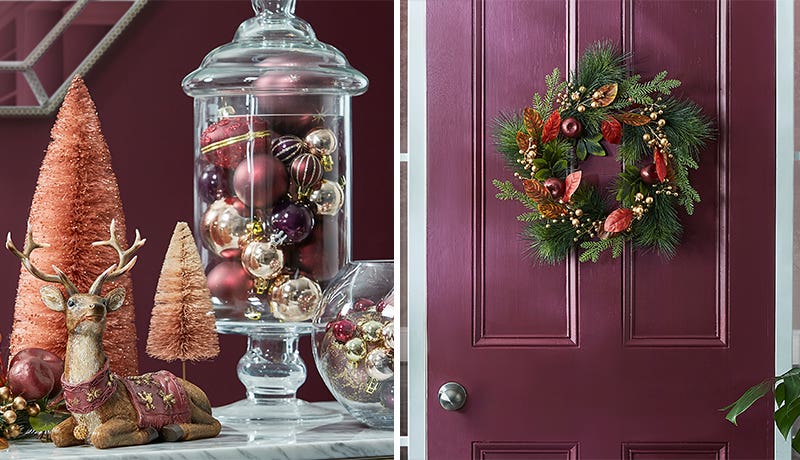 A selection of glistening baubles grouped in glass canisters and vases is an inventive and modern way to display all your favourite ornaments, and the perfect final touch of festivity for the home.
Carry the festive and modern touch to your front door with a new update on a traditional wreath… it's the final piece of Christmas magic no home can live without!