Tiles & Texture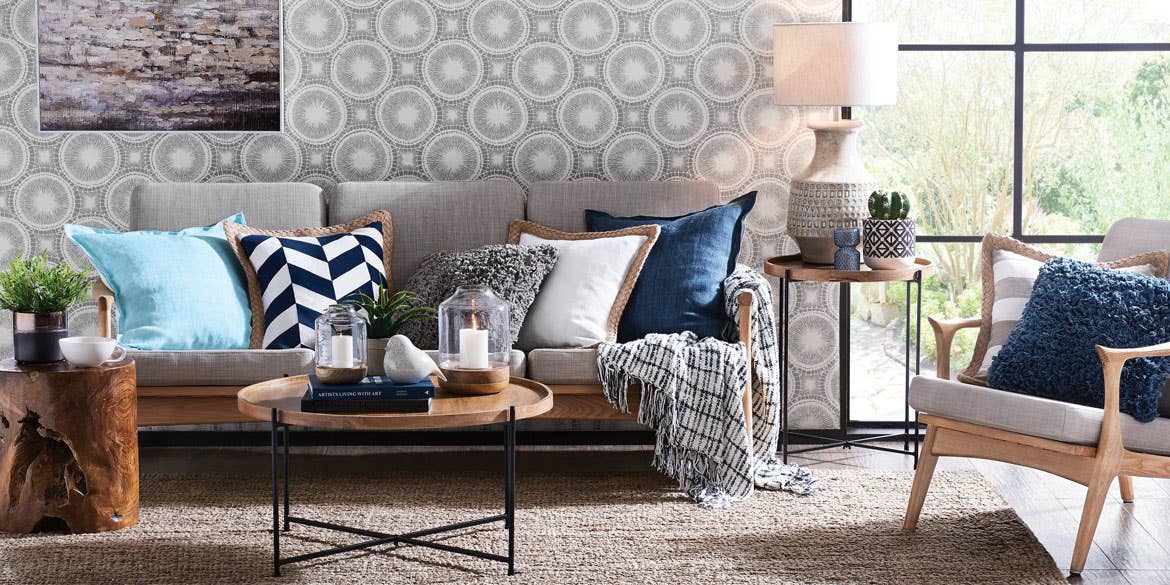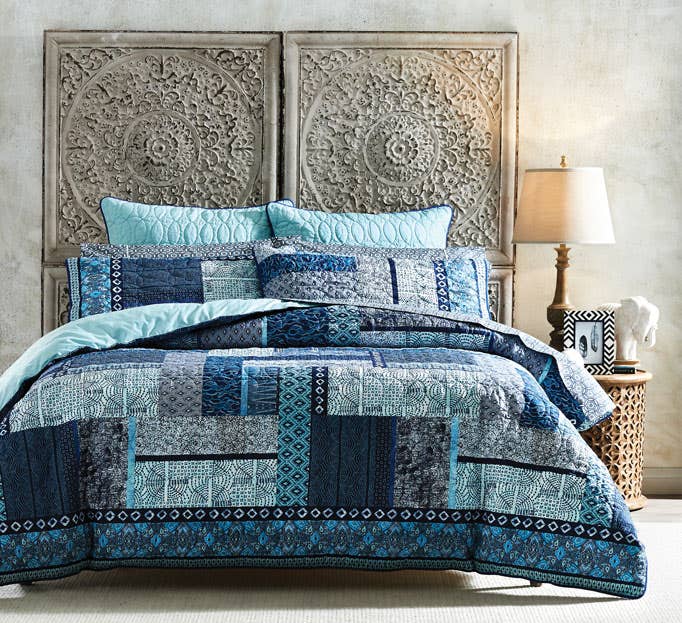 The undeniable appeal of Mediterranean life combined with the exotic ambience of Moroccan style offers a myriad of inspiration for the home.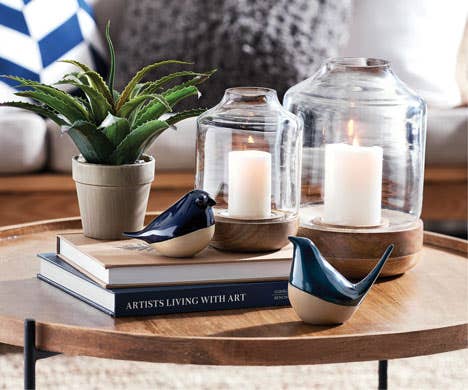 We've taken the best of the Mediterranean and mixed it with rich, Moroccan influence to create our Tiles & Texture collection.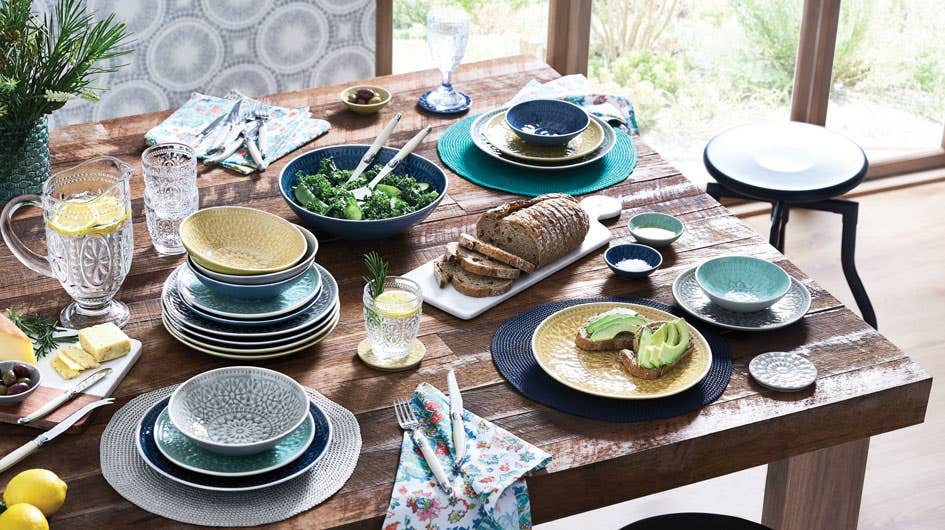 Nothing says summer like a palette of jade, indigo and ink blue. A nod to the exotic injects soft saffron into the look, while accents of white balance the deep, rich tones.

Layering is key: mix traditional Moroccan patterns with coastal stripes to keep the look modern, adding in layers of texture and decorative finishes to complement the style.