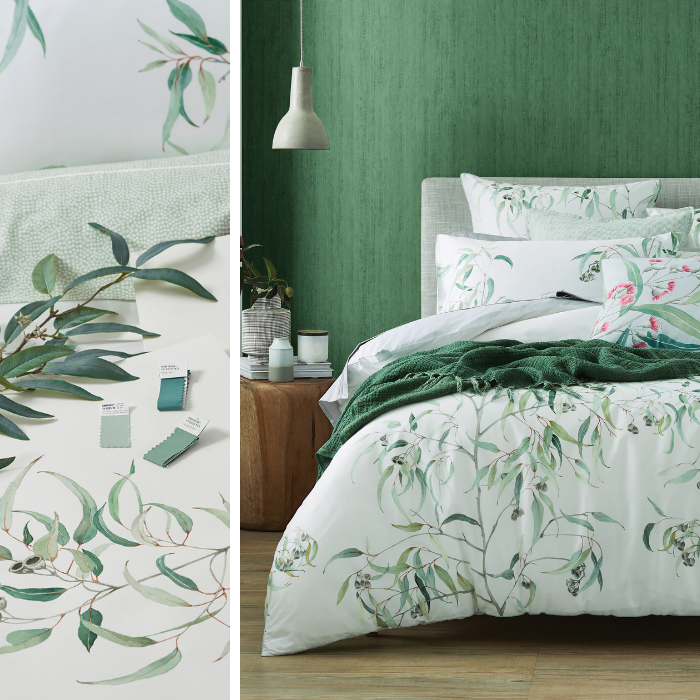 SHOP THE LOOK: Eucalyptus Quilt Cover
 
Iconic and effortlessly beautiful, this spring our quilt covers feature hand painted designs with native Australian greenery. We caught up with our textile design team here at Bed Bath N' Table to share the inspiration behind these designs.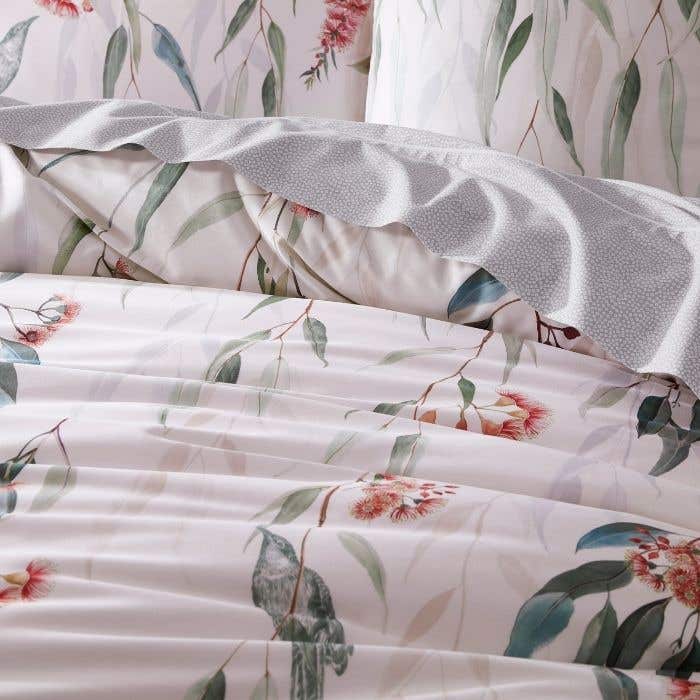 SHOP THE LOOK: Bushland Quilt Cover
With most of our designs hand painted in the heart of Melbourne, it's not unusual to see paintbrushes, colour palettes and sketches around Bed Bath N' Table Head Office. Each season our talented designers create original designs that transform into beautiful pieces for your home; from printed dining plates to intricate quilt covers and pillowcases. We caught up with our textile design team to talk us through our new Australian inspired range of quilt covers and homewares.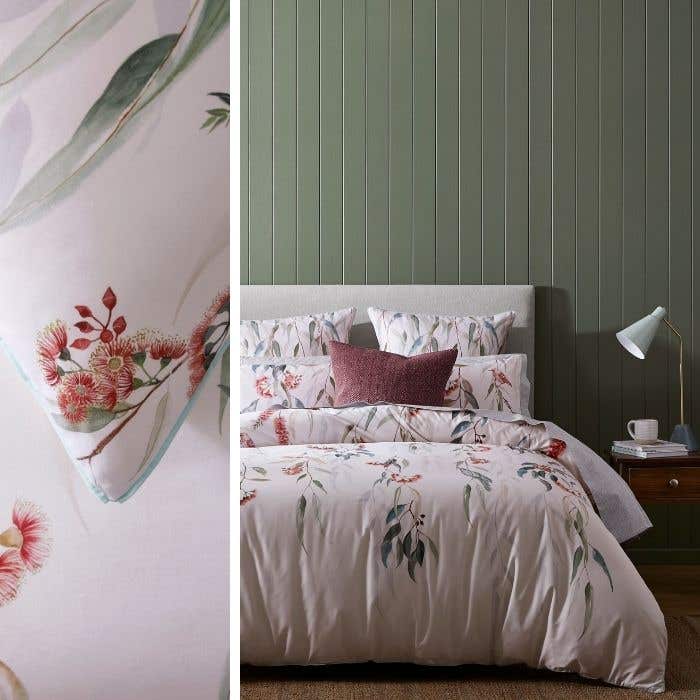 SHOP THE LOOK: Bushland Quilt Cover
What is the inspiration behind the new Bushland design?
The Australian gardens and bushland offers so much for our design team to explore. The colours and plants themselves are fascinating, and living in Australia there is always that feeling of wanting to bring the outside in.
Each season we love to create a beautiful new Australian-inspired design and this year it's the botanical Bushland quilt cover. This design captures red bottlebrush (callistemon) and Eucalyptus gums leaves with branches swaying gently in the breeze. Beautiful birdlife flit in and out amongst the foliage. 
The design has a warm feel with different shades of green, warm reds, rust red ochres and browns that we see in the bush all around us.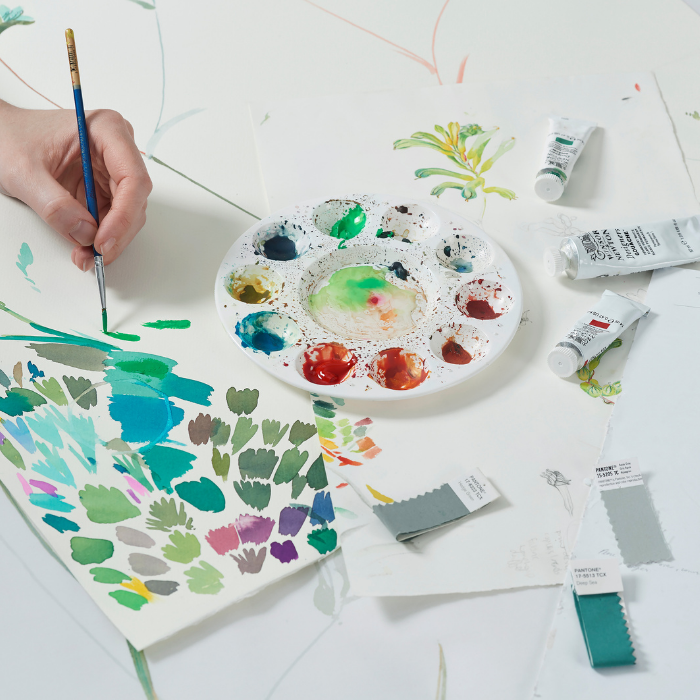 Talk us through the design process.
Wherever possible, we always paint and draw from real foliage, flowers and plants, this way we can pick colours from the existing flowers and see all the interesting details. We tend to start by mixing colours together and painting different motifs. Once we've explored a variety of motif sizes and angles, we begin working on them from the computer to build the design there. Here we're able to manipulate the colours, place the design in an appropriate repeat and make any changes. Once the artwork is complete we progress to a printed sample so we can finalise colour accuracy, quality and finishes before it's ready to be released in stores.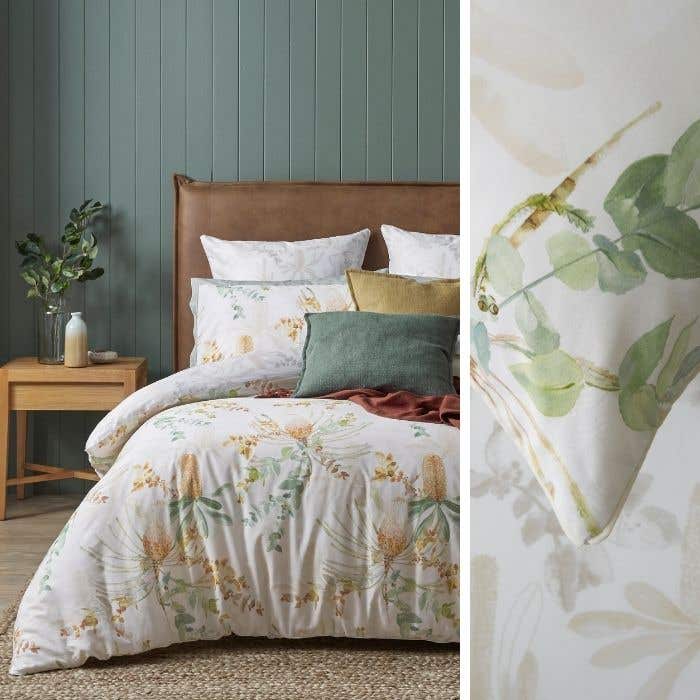 SHOP THE LOOK: Kalbarri Quilt Cover
How can we incorporate beautiful botanicals in the home?
There are many ways to enjoy Australiana themes in the home; bunches of Australian native flowers and foliage, beautiful quilt covers, printed cushions or even kitchenware. There is always something appealing about having something a little bit Australian indoors.
Explore our full range of Australian-inspired designs online and in store.