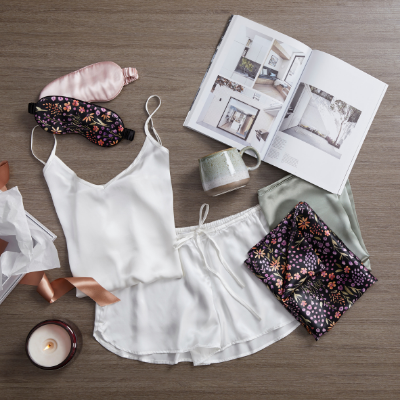 We're here to let you in on the best kept beauty secret that could change your beauty routine almost in an instant; and the best part is that it all happens while you sleep!
We're talking about silk. Specifically, the wonder of mulberry silk.
Widely renowned as the highest quality silk, our Morgan & Finch White Label Silk Pillowcase is made from 100% pure mulberry silk.
Sleeping on a mulberry silk pillowcase has a range of natural benefits for your skin and hair so wide-ranging; it will have you asking "Can one simple product really be the ultimate beauty investment?"
Having reached cult status amongst the beauty savvy and beauty obsessed, sleeping on silk literally redefines the term 'beauty sleep'.
So, read on as we let you in on how this natural fibre can help you wake up feeling refreshed and rejuvenated every morning…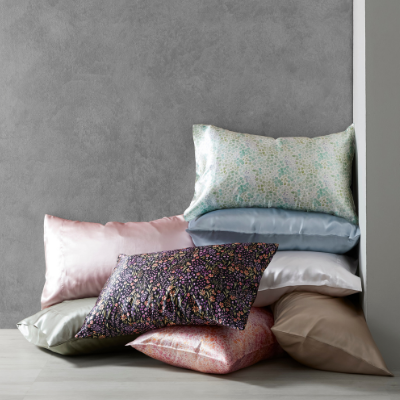 Luxury worth the investment: choose from five beautiful colours in our Silk Pillowcase range
Soft, Smooth Skin
Soft and smooth, silk prevents damage, wrinkles and creasing across your face and neck.
Unlike other fibres which can cause friction between your skin and the pillowcase, silk allows the skin to glide across the surface rather than pulling or tugging against the fibres. Since there is no friction with silk, crease lines, marks and, what eventually become permanent wrinkles, are significantly reduced.
Sleeping on a silk pillowcase happily helps your skin stay healthy and smooth!
Breathable & Temperature Regulating
As a natural fibre, silk allows your skin to breathe, minimising irritation. Gentle on your skin, this sensitive-skin-friendly fibre is also temperature regulating, ensuring you sleep comfortably all night long, all-year round.
Anti-Ageing
Silk contains 18 amino acids that naturally complement your skin care regime, helping to counter the effects of ageing and preserve moisture in the skin.
Naturally Hydrating
Naturally hydrating, silk helps keep moisture close to your skin, meaning it won't absorb your skin's natural moisture as many other fabrics of choice. This also allows your expensive night creams and moisturisers to work more effectively than they otherwise would, by soaking into your skin rather than your pillowcase!
Say Goodbye to Bed Hair
The natural benefits of silk don't end with your skin; this wonder-fibre also does great things to your hair.
Just like it helps your skin stay more hydrated, your hair too will benefit from silk. Hair that lacks moisture tends to appear frizzy, lifeless and is more prone to breakage, which is often caused by the friction between your hair and pillowcase.
As silk helps to prevent friction and allows your hair to glide gently across the pillow, sleeping on silk can minimise split ends, knotting, frizz and dryness.
Put an end to bed hair and wake up with shiny, smooth, and tangle-free hair!
Naturally Hypoallergenic
Silk is naturally hypoallergenic, with a natural resistance to dust mites, fungus and mould, making it the perfect option for asthma and allergy sufferers.
Luxury, Redefined
Sleeping against silk is a true luxury experience. There's simply no better feeling than the soft, smooth and luxurious feel of silk against your skin. This must-have for year-round comfort will change the way you sleep, and is one luxury worth having.
Easy Care
Our Morgan & Finch White Label Silk Pillowcases are machine washable, making them the perfect easy-care skin-care essential. Simply follow the enclosed care instructions to ensure the longevity of your new beauty-companion.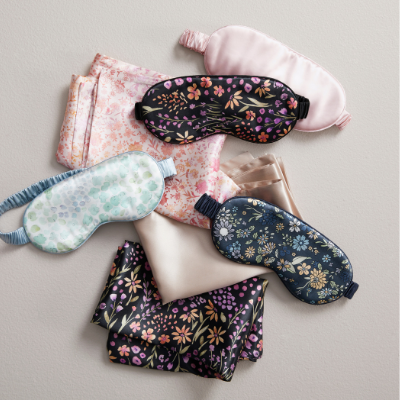 SHOP THE LOOK: Silk Pillowcase and Silk Eye Mask
For under $80, a silk pillowcase truly is an affordable, long-lasting and worthy beauty investment. After all, how many other beauty products will deliver countless nights of blissful, beauty enhancing sleep for such a minimal investment?