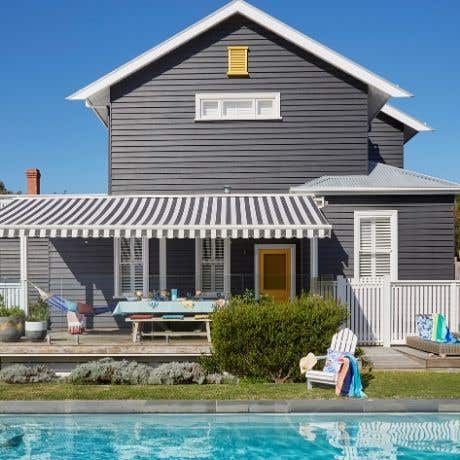 Some of the best summer memories are made right at home in your backyard. Balmy nights spent by the pool, long lunches with friends and a relaxing space for much needed time-out help create the ultimate outdoor oasis.
Entertain like a pro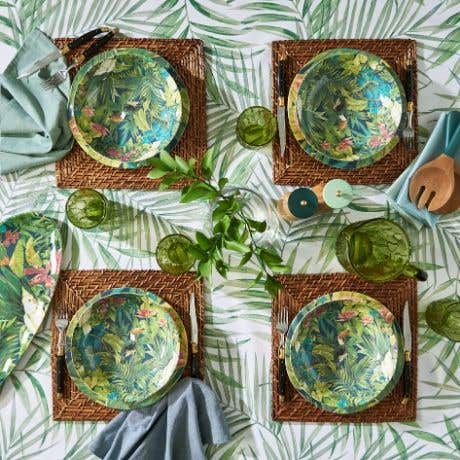 Make the most of the warm weather with a delicious meal shared with family and friends on a beautifully styled outdoor table. Set the table before your guests arrive with a patterned or plain table cloth, rattan placemats, lightweight melamine dining plates and bowls, cutlery and drinkware. Serve your food on melamine platters for a splash of colour to brighten up your table.
Have some fun in the sun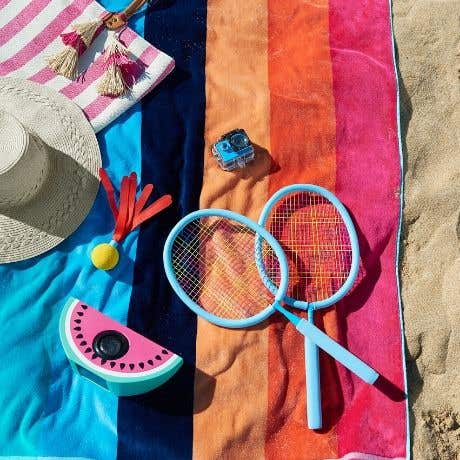 Enjoying an outdoor activity is a great way to get the family together this summer. From badminton and cricket to pool diving toys and bocce, there's no better way to have fun outdoors than with fun games that bring the family together. Complete your long lunch or BBQ dinner with a playful activity to continue the fun in your outdoor oasis.
Introduce pool-side luxury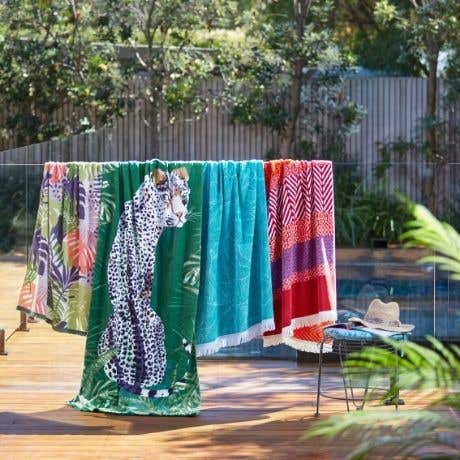 Lounge by the pool in style and make the most of the warm weather. Impress your guests with plush beach towels ready as they arrive and a comfortable nook to relax in the shade with colourful outdoor cushions. Play your favourite summer tunes with our Watermelon Speaker and enjoy a relaxing day by the pool.
Invite relaxation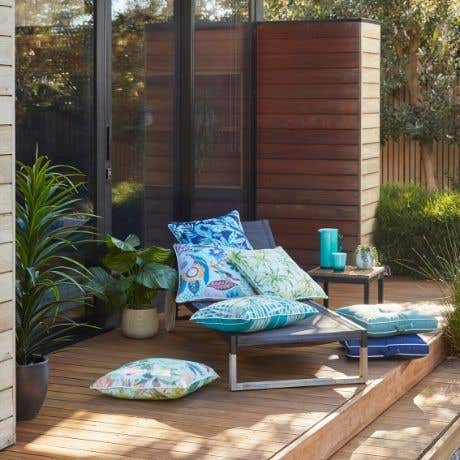 When you need some time out from the endless social events of the silly season, add a touch of relaxation to your outdoor space to enjoy some me-time in the sunshine. Create a comfortable space you'll love to laze around in by placing outdoor cushions and chair pads on your outdoor furniture for an instant welcoming feel. Mix or match colours and patterns to add colour to the space and you'll never want to leave!
Shop Outdoor Cushions and Chair Pads
Now you are all set for the ultimate outdoor oasis!