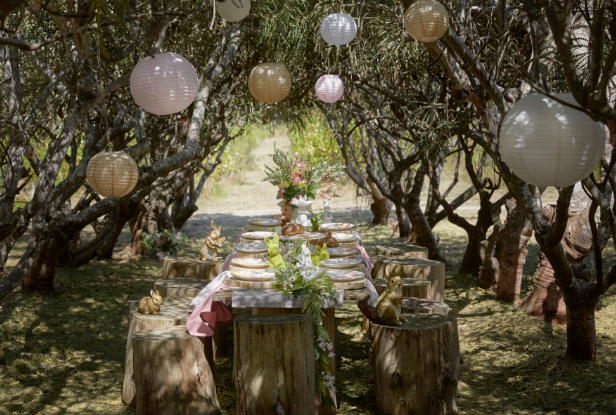 This Easter create a magical garden-inspired Easter table you can replicate indoors or out. Share the joy of Easter with family and friends amongst a soft and dreamy table filled with botanical garlands, illustrative designs, adorable Easter bunnies and tiny decorative eggs that will charm your guests.
1. Introduce Botanical Charm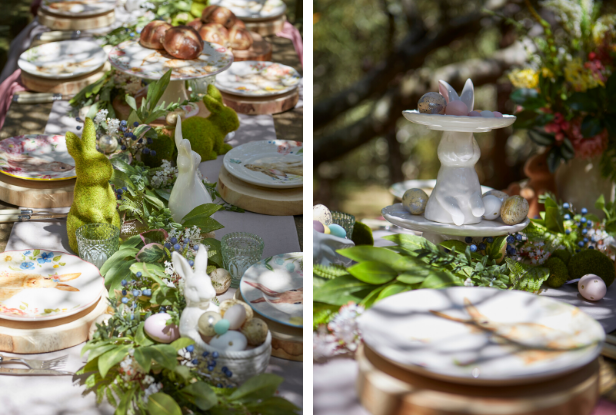 Whether your Easter feast is outdoors or inside, you can easily create a whimsical garden style inspired by Australian nature with luscious faux botanicals. Begin by adding a statement piece on the table, it could be a bunny cake stand or a beautiful vase, then delicately place your botanical garland down the centre and around your main statement piece.
2. Decorate with Whimsical Dining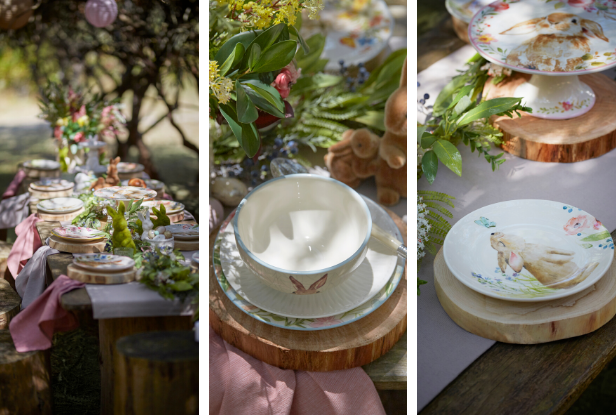 Charm your guests with decorative bunny illustrations on dining plates and bowls. Once your garland is in place organise your table setting with Easter-themed dining plates featuring adorable bunny designs and floral details in a soft pastel colour palette. These magical plates are the perfect dreamy addition to your garden-inspired setting.
3. Welcome Bunny Details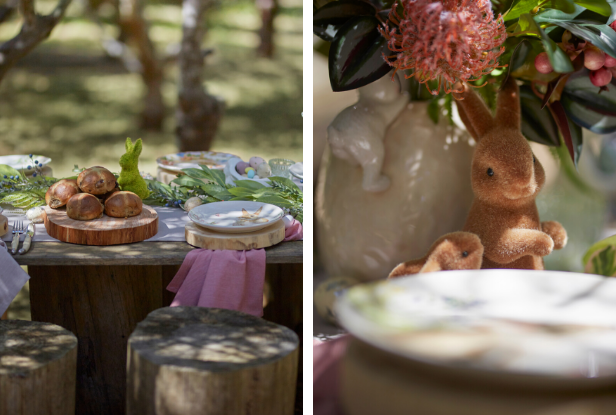 No Easter table is complete without adorable bunny decorations! Surprise and delight your guests with a range of bunnies hidden amongst your table setting. Fill an empty space through your botanical garland, next to a dining plate or on a guest's chair or stool.
4. Get egg-cited!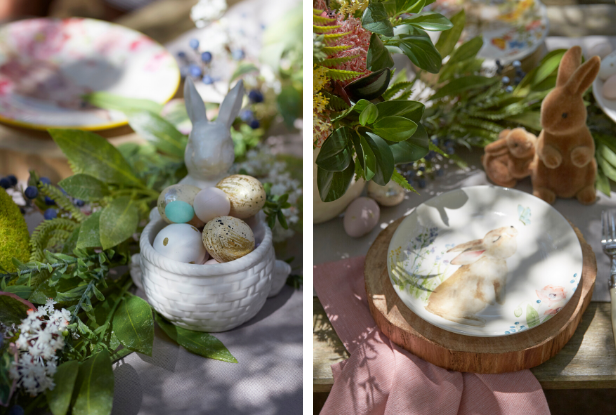 Now your table is nearly complete, it's time to add the final details: decorative eggs! Eggs in a pastel colour palette, metallics and pretty patterns bring a magical feel to the table for a playful Easter touch. They can be placed through your botanical garland (just like an Easter egg hunt!), near each table setting or on a cupcake stand. Save the chocolate eggs for later!
Create this magical look in your own home with our Easter table range.