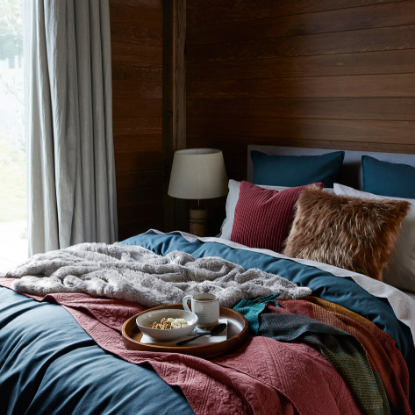 Brrr… the chilly weather has well and truly arrived and we've got the snuggly essentials you need this winter to get you through. Introduce warmth to your home through cosy fabrics and textures that will make you want to cuddle up on the couch with a hot chocolate and a great book. Keep cosy this season with our snuggly essentials.
Plush Velvets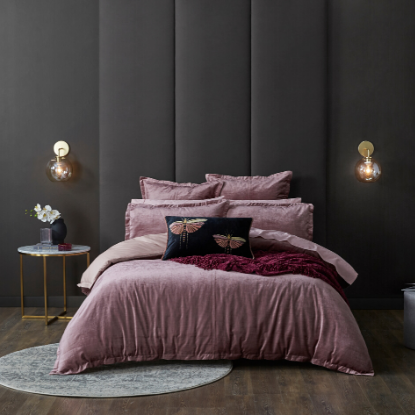 Shop the look: Amira quilt cover, Aman cushion, Margot Chenille throw in plum
There's so much to love about velvet; it's gentle to touch and creates a luxe feel, plus it can easily be added to the home with a few small additions. Introduce bold printed cushions in velvet to your living room or a striking quilt cover for an opulent look you'll love curling up in.
Gentle Faux Fur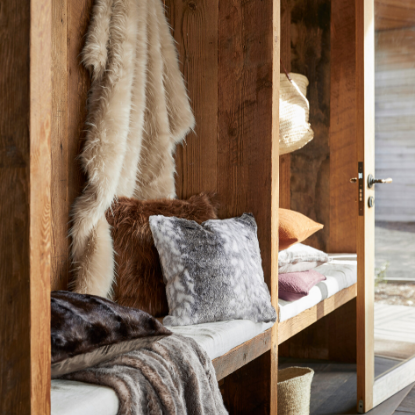 Shop the look: Nordic faux fur throw in almond, Nordic faux fur cushion in ginger, Arctic faux fur cushion in snow wolf, Arctic faux fur cushion in sable, Arctic faux fur throw in possum
Luxuriously soft, faux fur brings winter warmth like no other. Faux fur is decadently thick and plush and can be used to drape elegantly over your couch, make a statement with an eye-catching cushion or ooze warmth in your bedroom with a lustrous coverlet. It doesn't matter how you use faux fur in the home, it's sure to keep you snuggly and warm.
Beautifully Soft Flannelette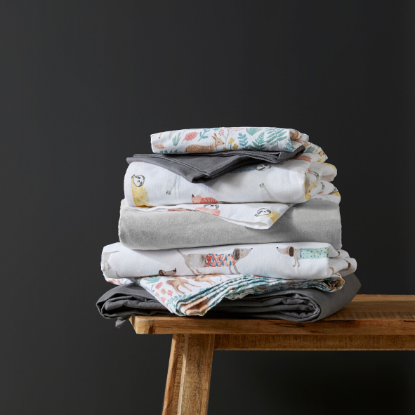 Shop the look: Fawn flannelette sheet set,Slothy flannelette sheet set, Dash flannelette sheet set, Flannelette sheet set in charcoal, Flannelette sheet set in silver
There's nothing quite like slipping into a pair of cosy flannelette pyjamas or snuggling your way into warm flannelette sheets. Flannelette has been brushed on both sides to keep you extra cosy during the chilly months. Choose a playful print or a chic pattern to suit your home style.
Cosy Comforts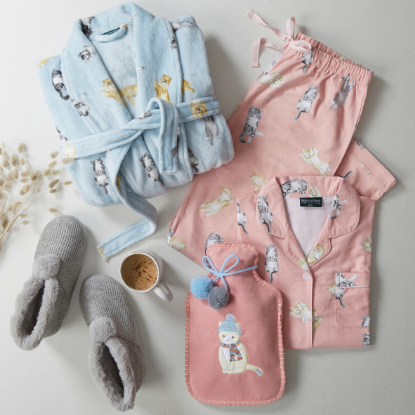 Shop the look: Sleepy Cats bathrobe, Sleepy Cats flannelette pyjamas, Winter Cat hot water bottle, Knitted pom pom boot
Say goodbye to winter chill with cosy comforts to keep you warm. Snuggle in style with our adorable knitted hot water bottles or cosy up to knitted heat packs in charming designs. Slip on some plush slippers, put on your favourite bath robe and enjoy the winter weather right at home.
Keep snuggly this winter with all the cosy essentials you'll love this season.