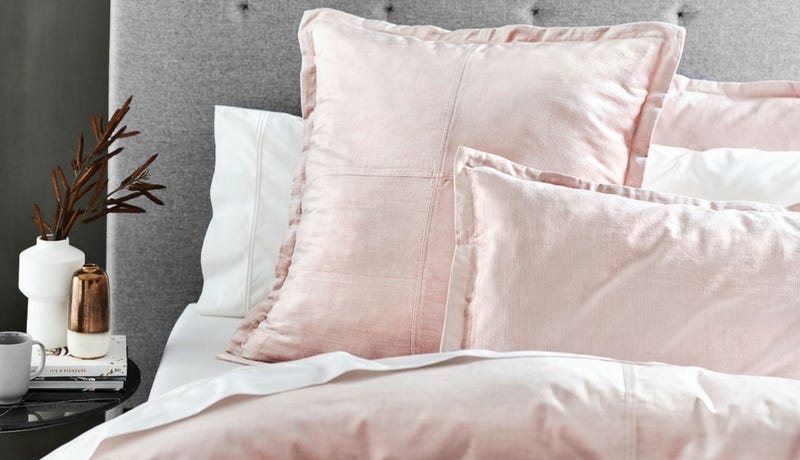 Velvet adds an opulent style to any area of your home and there's nothing more luxurious than a velvet quilt cover in the bedroom.
So here's how to make sure you know what you're looking for so that your velvet bed linen not only looks like luxury, but feels like it too…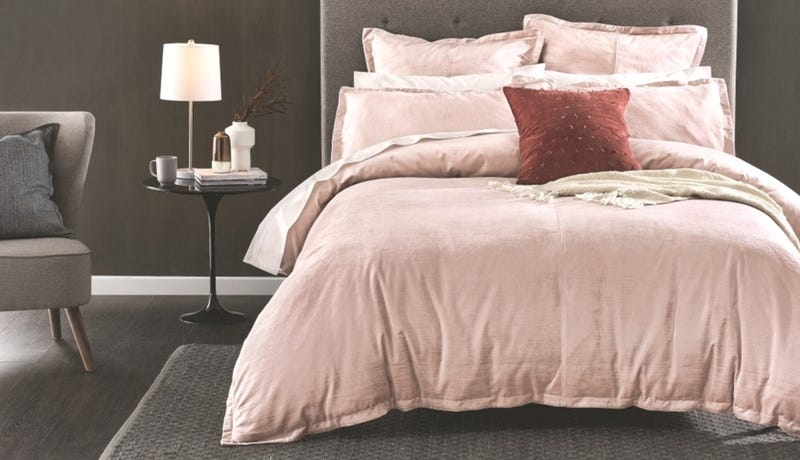 What is velvet?
The term 'velvet' actually refers to the weave, and not the content of the material: 'velvet' can in fact be made from any fibre!
Traditionally velvets were made from silk, cotton and linen, however today velvets are made from many varieties and blends of yarn.
With an ever-increasing amount of synthetic velvets on the market, it's important to know what qualities to look for so that you're still getting a quality night's sleep (and not waking up hot and sticky!).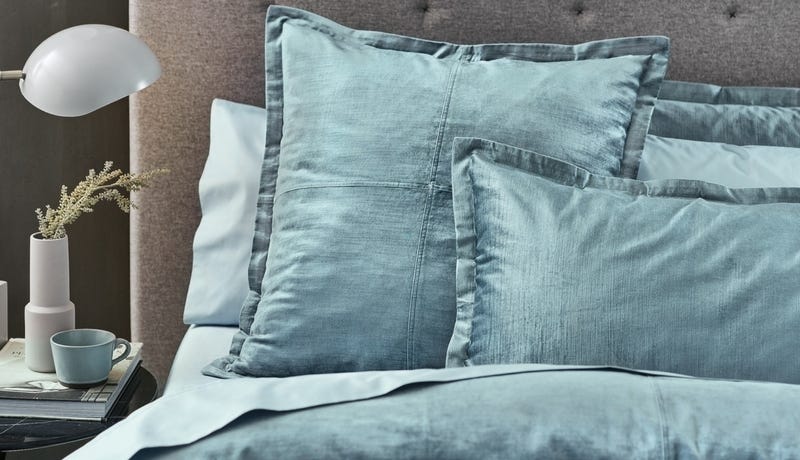 What should I look for when buying velvet bed linen?
It's important to look for velvets that are made from natural fibres when purchasing velvet bed linen.
When selecting the velvet for our Amira quilt cover range, we chose a natural blend of Cotton and Viscose. Exuding opulence and luxury, cotton velvet is a naturally lightweight and breathable fibre that ensures a restful night's sleep every night.
Viscose is a biodegradable fibre, made from wood pulp, and is breathable, durable and helps to naturally regulate your body temperature during the night. When spun into yarn, Viscose has a wonderful silk-like lustre and a soft handle, which adds an element of glamour and luxury to velvet bed linen.
*Insider Tip: Make sure the reverse of your velvet quilt cover is 100% pure cotton so that it remains light and breathable against your skin throughout the night.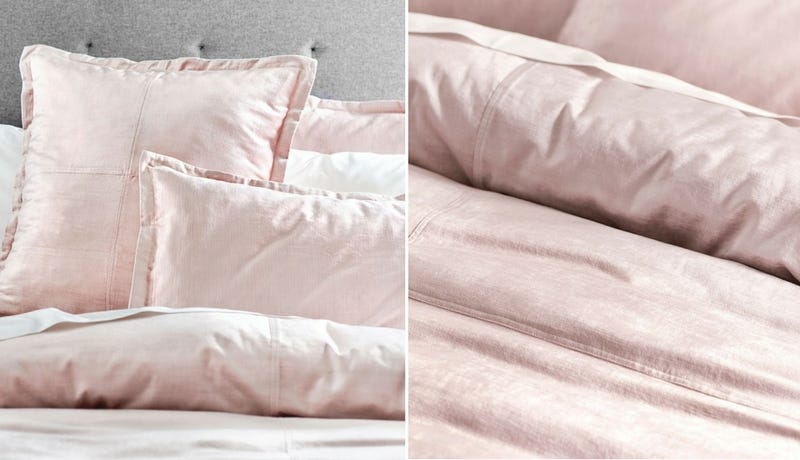 What should I avoid when buying velvet bed linen?
When choosing your bed linen, it's important to avoid velvets that will make you hot, sticky and unrested through the night.
Polyester is a non-biodegradable, man-made fibre made from petrochemicals that, when spun into fabric, does not have the same properties that natural fibres do.
Polyester velvet does not breathe or regulate body temperature the way that cotton and viscose do and can result in overheating during the night.
*Insider Tip: If you are looking for high quality velvet bed linen, be wary of some synthetic velvets that are made from a polyester microfibre – this weave is not actually velvet at all and is technically just a soft plush fibre designed to replicate velvet.
Don't compromise on a good night's sleep!
Indulge in the luscious layers of high quality Cotton/Viscose velvet so that you can fall asleep in style and wake up feeling well-rested.