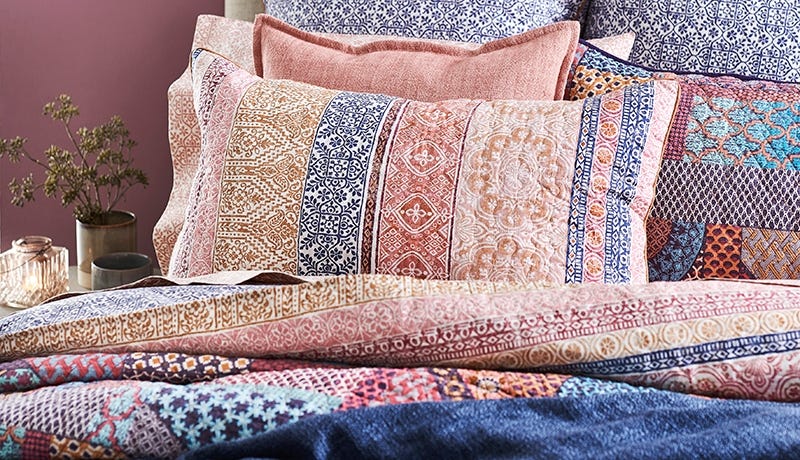 Nothing beats climbing into a warm, cosy bed on a cold winter's night.
So as the seasons begin to change and the nights start to get chilly, it's time to fight the cold outside by adding some soft, snuggly layers to your bed.
Winter is the perfect time to get creative with your bed styling - add warmth and texture by layering intricate patterns and restful colours to create a soft, inviting space.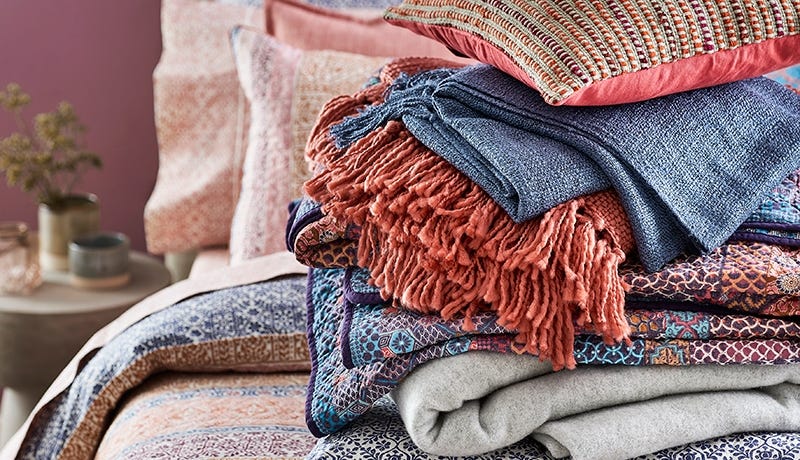 Snuggly blankets, textured quilts, warm coverlets, patterned cushions and soft throws are all great layers that you can pile on in winter to create a cosy atmosphere in your bedroom.
Insider Tip: Winter doesn't mean that you necessarily need to change your colour palette to greys and neutrals! If you love a splash of colour, try incorporating warm hues such as plum, terracotta and rose to create a cosy oasis separate from the cold outside.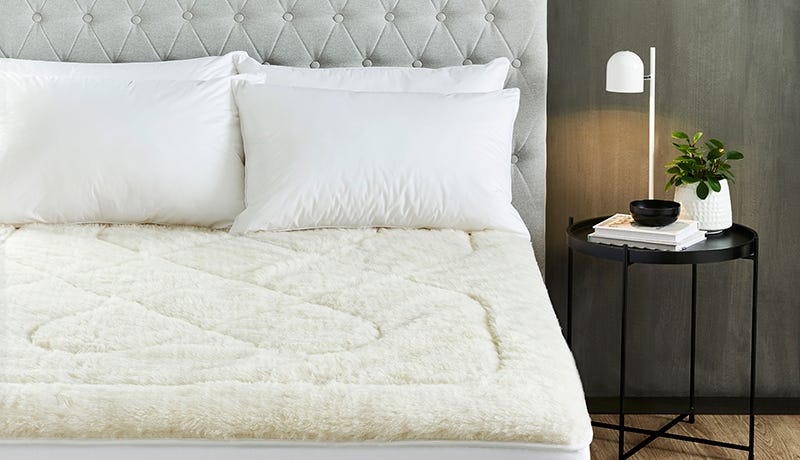 The first step when updating your bed for the cooler months is to remember that not all layering starts from the quilt cover up! A wool underblanket is the perfect base to start your layering this winter - providing insulation, warmth and cushioning, it also keeps your body temperature regulated while you sleep.
Pair it with soft flannelette sheets to create a blissful base that will keep you warm and snug.
Insider Tip: If flannelette isn't for you, opt for a sheet set with a higher thread count for a warm, luxurious update this season.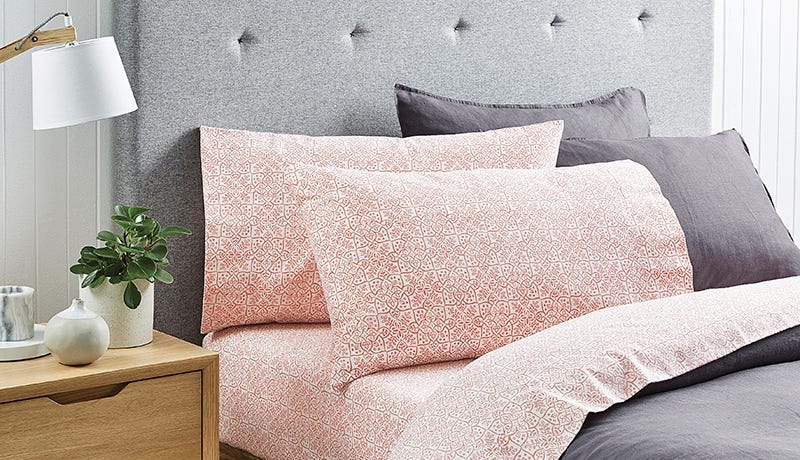 The next step is to put your lightweight summer quilt back in the cupboard and take out your warm winter quilt. Our favourite quilts for the winter season are the Hungarian Goose Down Quilt and the Dual Layer Wool Quilt.
Pair it with a beautifully patterned quilted or flannelette quilt cover for added warmth and texture.
Insider Tip: We recommend selecting a quilt that is a size up from your bed during the winter season as it creates a lovely drape and makes sure there's plenty to go around if there's more than one person in the bed!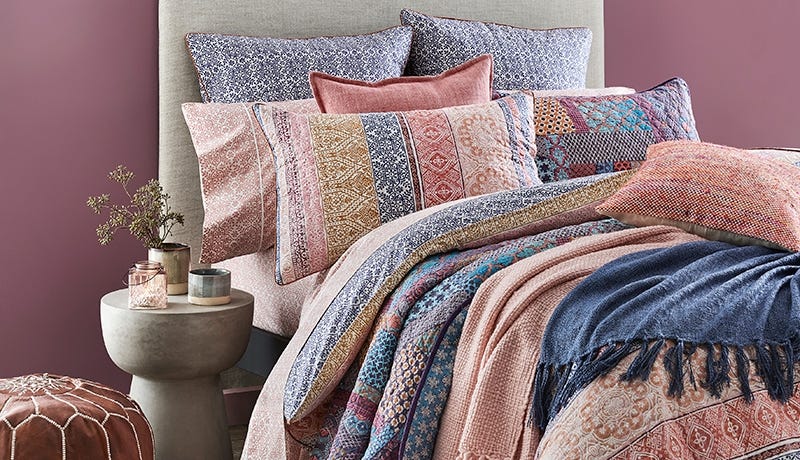 Next, drape a coverlet or bedspread on top of your quilt cover to add a lovely texture and additional warmth.
A bedspread or coverlet is a great layer to add to your bed during the cooler months as it allows you to easily adjust your temperature throughout the night by adding or removing a layer.
Finally, it's time to pile on the pillows and finish the look with some textured cushions and a super snuggly throw (...or two!)
Insider Tip: If you're still shivering when you hop into bed, grab a hot water bottle or heat pack, some snuggly flannelette pyjamas, and a pair of cuddly slippers. They'll keep you toasty warm as you get in and out of bed and will stop you from turning on the heater and sending your energy bill flying!