Make decorating this Christmas effortless with our amazing Pop-Up Christmas Tree! Flat to standing in five minutes, our Pop-Up Trees are designed to deliver Christmas cheer to your home in just a few simple steps.
Insider Tip: Our Pop-Up Christmas Tree comes in two sizes, and packs flat for easy storage throughout the year.
Choose Your Theme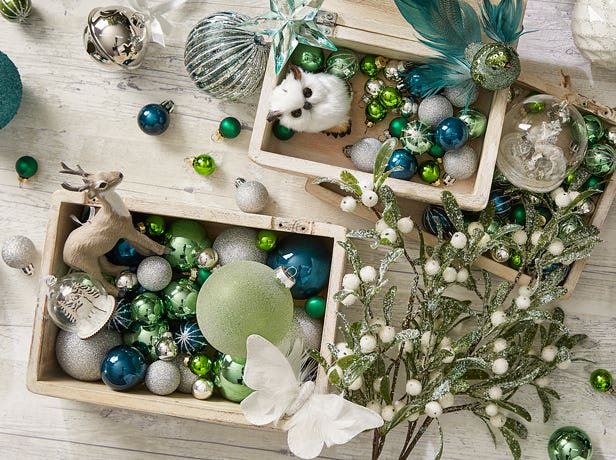 Before you start decorating the tree, it's time to pick a theme. Selecting a theme will make the tree look cohesive and complete.
So what will it be...?
Maybe a Traditional theme with a classic combination of red and green, or possibly a more modern style with glistening pinks. Or perhaps the rustic mix of wood and pines of our Landscape theme are for you. If you are having trouble selecting a theme, try starting with a statement piece you love, then choose your decorations to accentuate it.
Insider Tip: Before committing to a theme, check out our Christmas lookbooks for ideas and Inspiration for your ideal finished look.
Location, Location, Location
A Christmas tree is naturally the key decorative feature for the festive season, so the location and position of the tree is important. To start, look at the dimensions of the tree and work out how much room you will need. You also want to ensure the tree is noticed, so consider making it the focal point of the room.
Lights!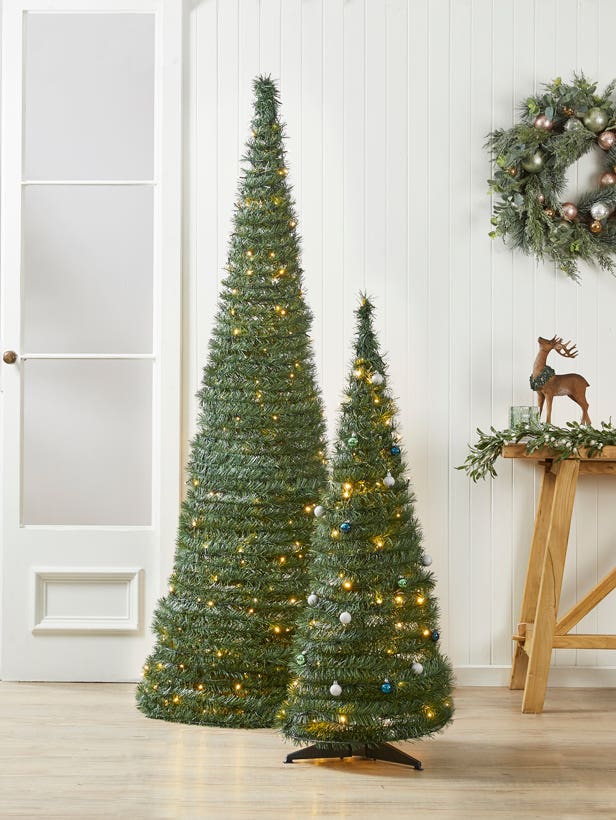 The best thing about our Pop-Up Christmas tree is it comes complete with its own LED lights! Flat to standing in five minutes, all you need to do is plug it in and all the hard work is done for you.
Christmas doesn't get any easier!
Decorations
Now for the fun part… it's time to hang the decorations! How much or little you use to cover the tree is completely up to you. To showcase your key pieces, place them on the tree first in the prime positions. The next step is to hang your larger decorations evenly throughout the tree, working your way down to the medium and finally the smaller decorations.
Insider Tip: Don't forget our Pop-Up Christmas tree is best decorated with lightweight flat ornaments and clip on decorations. Our ornament hooks come in handy when hanging decorations that don't already have clips.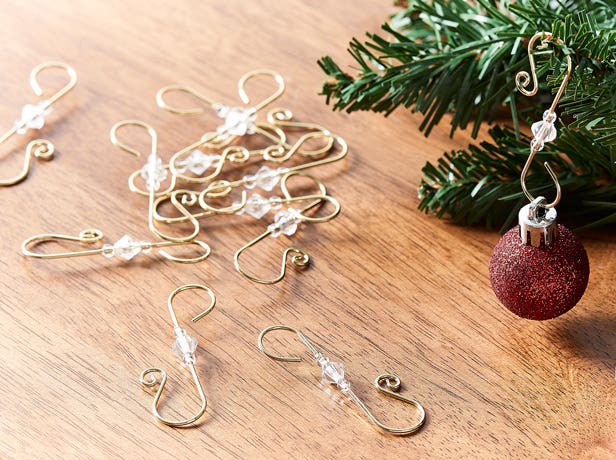 Top It Off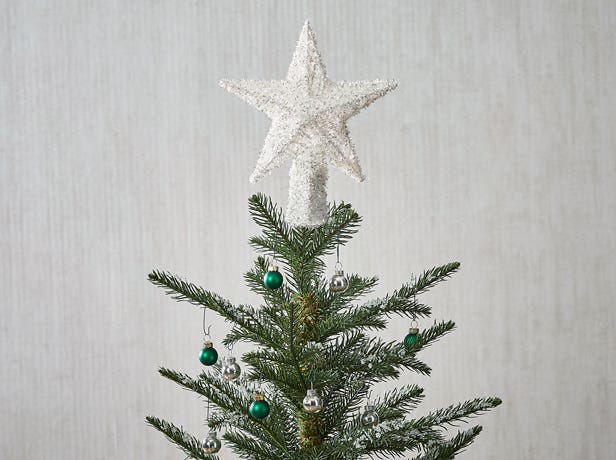 Would your Christmas Tree really feel complete without a finisher on top? The key to a perfect topper is to ensure it fits the theme and scale of the rest of the tree, and is a stunning way to finish off the look.
Time for the Presents
If you're super prepared this year and already have some presents, it's time to place them under the tree. If you're looking for wrapping ideas, our range of ribbon and gift tags is sure to help inspire for the season ahead!