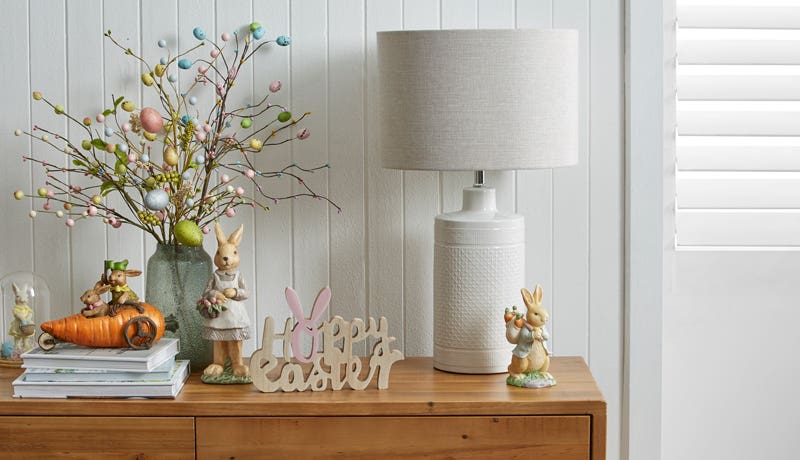 Whether you're decorating for little ones or entertaining guests over the Easter long weekend (or simply love Easter too much to resist…), it's never too early to think about decorating your home for the season ahead. Read on for our simple tips for styling success!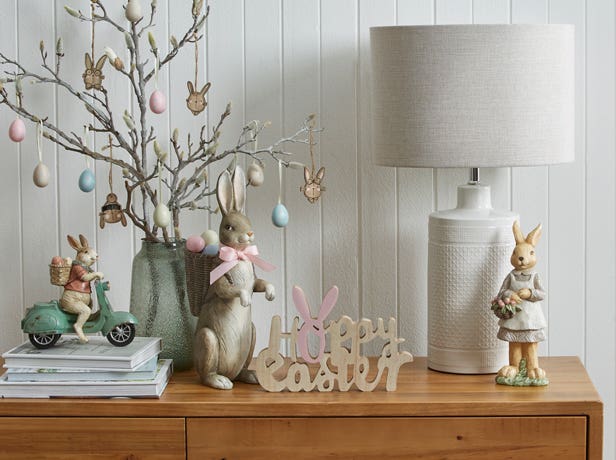 Easter is the perfect celebration for kids, but that doesn't mean your decorating needs to be too cutesy or kitsch. If you want to retain a level of sophistication, choose decorations that can be easily incorporated into your everyday décor. Opt for decorations in similar hues to your existing colour palette for a seamless approach, or keep to one style to make the most impact for the least amount of effort.
The traditional Easter colour palette is often all about pastel, but we're embracing a more stylish and refined take on Easter decorating.
We've chosen our favourite vintage-inspired Easter decorations, while keeping the colour palette soft and relatively neutral, to transform a sideboard into something a little more festive.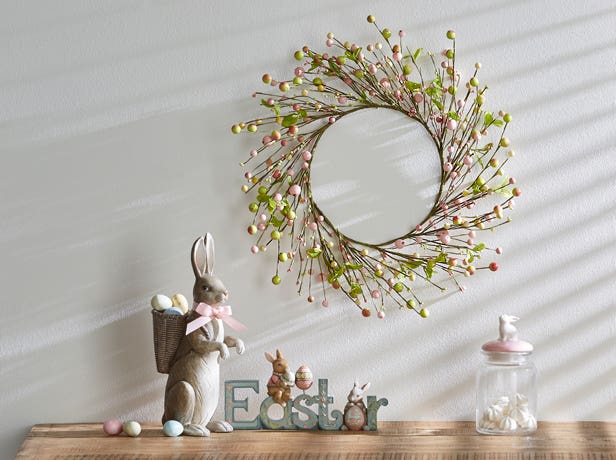 First impressions count, and a simple wreath as guests enter your home will set the mood for the festivities that follow. Too pretty to hang outside? Hang a wreath in your entryway or above a sideboard decorated with your favourite Easter collection.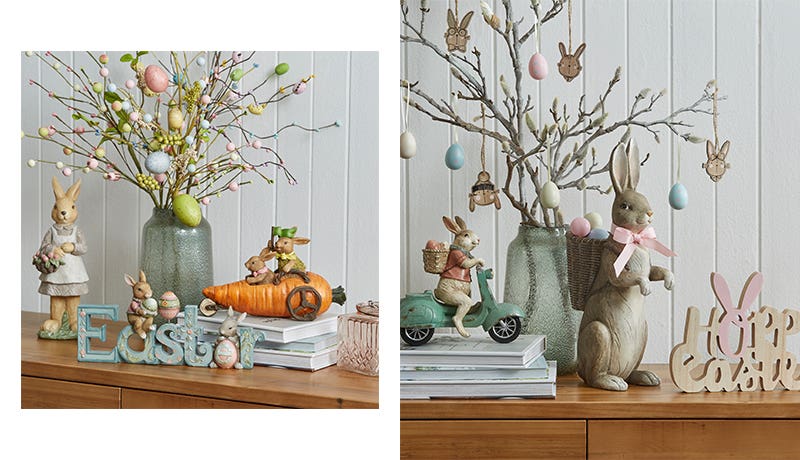 One of our favourite ways to decorate for Easter is to utilise items already in the home to help create a main focal point. And a favourite vase makes the perfect vessel for displaying sprays.
Just like a tree at Christmas, sprays make a suitably delightful and versatile way to express some holiday joy. Group together varying styles in bright pastel hues for maximum impact, or simply utilise a cluster of branch-like stems as you would a tree; hanging some Mini Egg Decorations and our Wooden Rabbit Friends.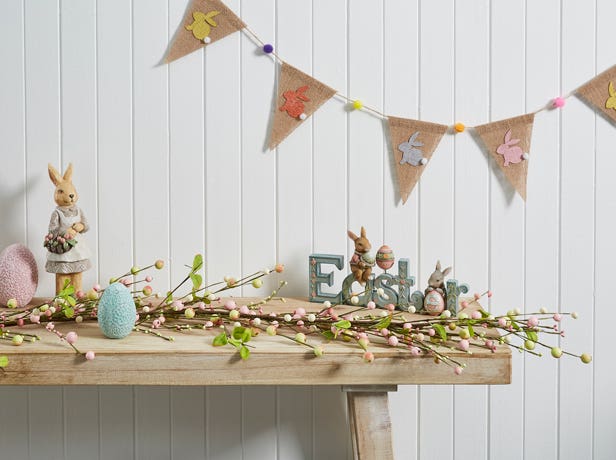 If you're working with a small space, garlands are a super versatile addition to your Easter collection. Perfect for mantels and side tables, a garland can also be used as a table centrepiece without cluttering the area you're decorating. Even a simple bunting hanging against a blank wall can be all that's needed to bring a touch of festive Easter spirit into the home.
With just a few key pieces and a little creativity, you can easily decorate for Easter with a look that's stylish, fresh and inspired.